Jennifer Lopez and Ben Affleck Hold Hands While Chilling at a Rolls-Royce Dealership
07/03/2022
Today in "wow, same!" Jennifer Lopez and Ben Affleck were just spotted wandering around a Rolls-Royce dealership, and honestly the vibe was cute. Bennifer held hands throughout the visit, and couldn't stop cuddling even inside the shop while looking at cars. Behold: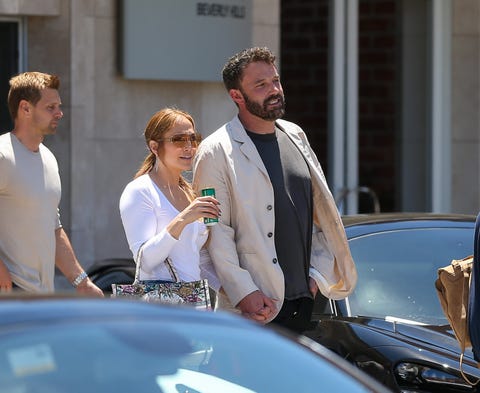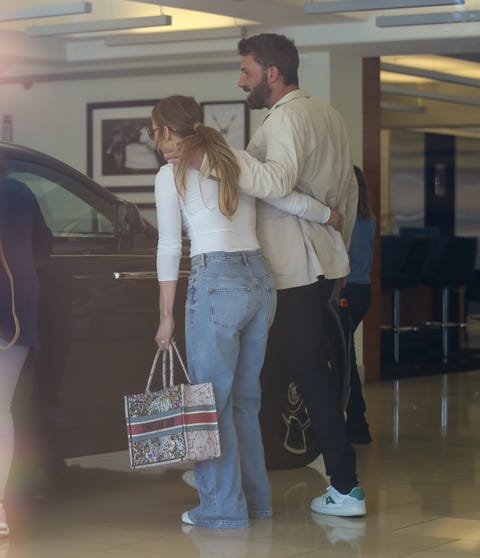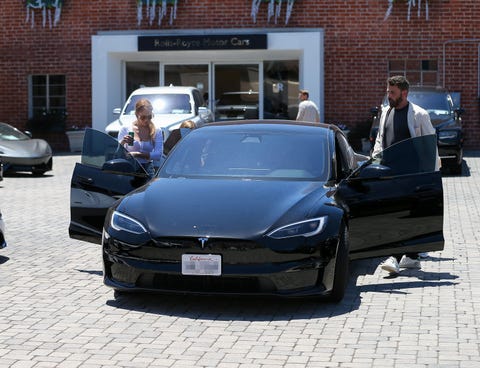 Sorry, not done yet: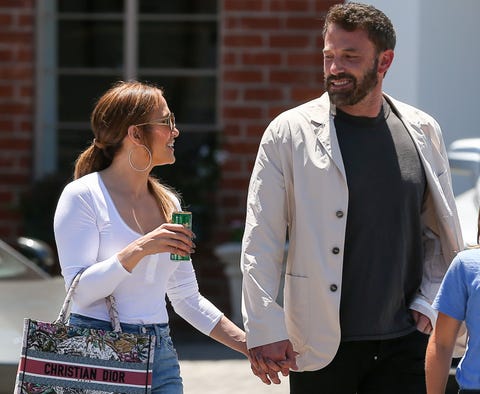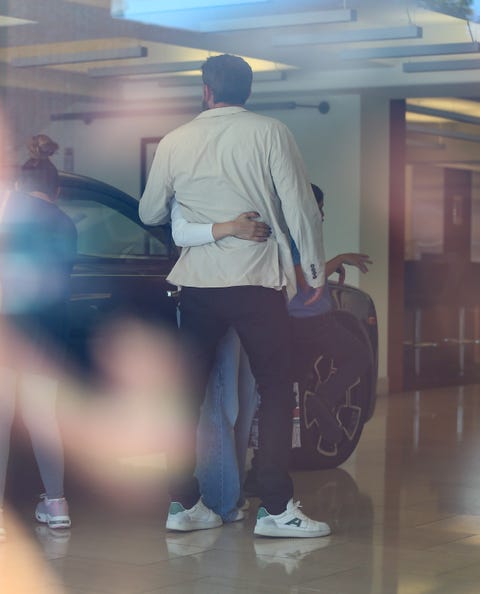 Aside from car shopping in Beverly Hills, Ben and Jen have been in the process of searching for their dream home now that they're officially engaged for round two. And apparently these two are willing to drop a lot of cash on the perfect place. Like, a lot of cash. Truly, so much cash you would not believe.
Back in April, the couple were spotted touring the "Spelling Manor," one of the most expensive properties in all of Los Angeles which was built by TV producer Aaron Spelling and his wife Candy. The listing price, you ask? Oh, you know, just $165 million—which apparently can get you 14 bedrooms, a whole entire bowling alley, a movie theater, a tennis court, a hair salon so the glam team can come to you, and a pool/jacuzzi combo.
More recently, TMZ reported that Jennifer's car was seen at what they described as a "massive estate in Beverly Hills." And while the outlet couldn't confirm Bennifer had bought said estate, they noted that there were 4 moving trucks outside of it at the time, as well as moving trucks at both Ben and Jen's personal homes in Los Angeles.
Source: Read Full Article