Jason Momoa and Eiza González Are Spotted on Motercycle Weeks After Breakup
07/30/2022
Looks like Jason Momoa and Eiza González are back together following a brief breakup in mid-June. The couple were seen riding around on motorcycle in Malibu on Thursday in photos published by the Daily Mail, and while they definitely could just be exes who ride bikes together (if that's a thing), seems pretty safe to assume they're dating. Plus, they were spotted together in London earlier this month, so!
Jason and Eiza initially started dating back in February after meeting through mutual work connections, but a source told People in mid-June that it simply wasn't working out. "They're just very different people," one source said, while another mused that they were "hoping they might work it out" since they "love each other very much having dated quietly for some time before it became public." That source also noted that the pair are "in different life stages."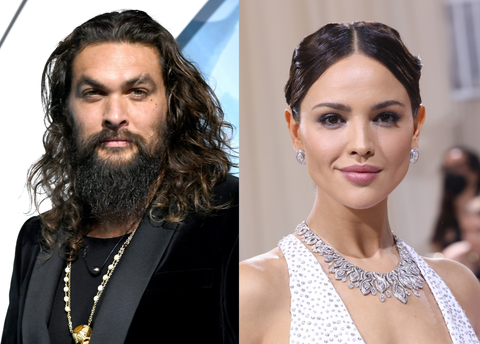 Jason ended his longtime relationship with Lisa Bonet in January (about a month before he started quietly dating Eiza). The then-couple released a joint statement, saying in part that "The love between us carries on, evolving in ways it wishes to be known and lived. We free each other to be who we are learning to become."
Jason and Lisa share two children together, and he's also incredibly close to Lisa and Lenny Kravitz's daughter Zoë.
Source: Read Full Article