Jamie Foxx is starting 'to feel like myself' after 'an unexpected dark journey'
08/18/2023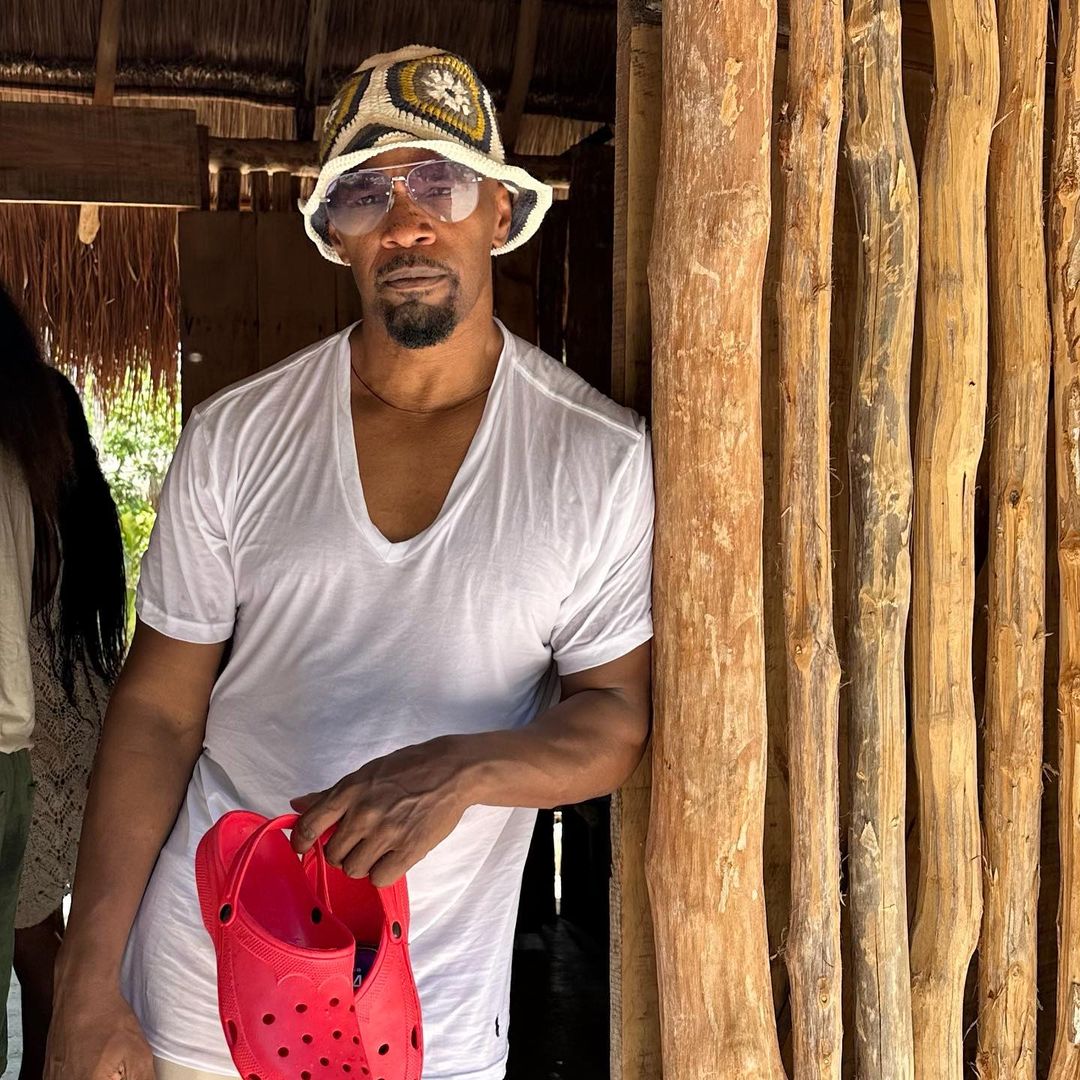 Jamie Foxx was hospitalized in April for an undisclosed medical emergency. At the time there were all kinds of rumors about what happened, and it was clearly an ordeal for him. but he's been on the mend since about early May. Then last week he posted on Instagram about fake friends with a Biblical reference to the apostles betraying Jesus, and Jennifer Aniston showed her whole entire ass and threw him under the bus.  She called him anti-Semitic because she didn't understand the cultural context…or even the actual content…of what he had said. It made her look pretty dumb and I felt bad for Jamie because it was obvious to me that his original comment wasn't anti-Semitic or discriminatory. The man has been through enough this year. Let him live, Jennifer! Go back to eating basic chicken salads and shilling overpriced dry shampoo!
But it seems like Jamie didn't let that get him down, and he's having a good week. He posted on Instagram that he's starting to feel like himself again for the first time since his health emergency, and he is full of gratitude for everyone who wished him well and supported him during that time. By the looks of the photo he may be on vacation somewhere warm? Just a guess. I also covet the crocheted hat he is wearing, it's cute. At lot of celebs commented sweet things on the post, including Octavia Spencer, Garcelle Beauvais, and Jeremy Renner.
Jamie Foxx is reflecting on his health journey.

After being hospitalized following a medical complication in April, the actor, 55, shared in a candid Instagram post on Wednesday that he is finally starting to feel like himself again. "You're lookin at a man who is thankful… finally startin to feel like myself… it's been an unexpected dark journey… but I can see the light," he wrote next to a series of pictures of himself.

The Back in Action star expressed gratitude for those who have reached out to send their good wishes and shared that he has a lot of people to thank for assisting him in his journey. The comment section was filled with supportive comments, including one by Jeremy Renner, who wrote, "Bless you my friend !!!❤️❤️." Tamar Braxton shared in a separate comment, "Brother I know that feeling!!! It only gets better from here! Thank God❤️❤️❤️❤️." Garcelle Beauvais commented, "God is amazing and so are you! ❤️."

Octavia Spencer echoed similar sentiments writing, "Yes He is!!! Glad you're better." Holly Robinson Peete shared her support by leaving a series of red heart emojis. Ludacris commented a gold crown emoji in support.
[From People]
Unbothered, moisturized, thriving, in his lane, etc. Good for him. He looks great and I'm glad he's starting to feel like himself again. After my knee injury, it took about a year before I felt at home in my body, so I can relate a little bit to what he's saying. Injuries and illnesses can affect us mentally and emotionally just as much as physically and I think he was traumatized by what happened. The last time I covered him, he said he faced some "potholes" in his recovery, so it's been a process with ups and downs. I hope he is just able to relax and continue recovering. I guess with the ongoing strikes he's probably forced to, but that might not be such a bad thing.
https://www.instagram.com/p/CwBwKoLrU6r/
Embed from Getty Images
Embed from Getty Images
https://www.instagram.com/p/CvabrIkPMl1/
Source: Read Full Article