James Gunn Says His Superman Movie Was Greenlit Pre-Cavill Announcement
02/20/2023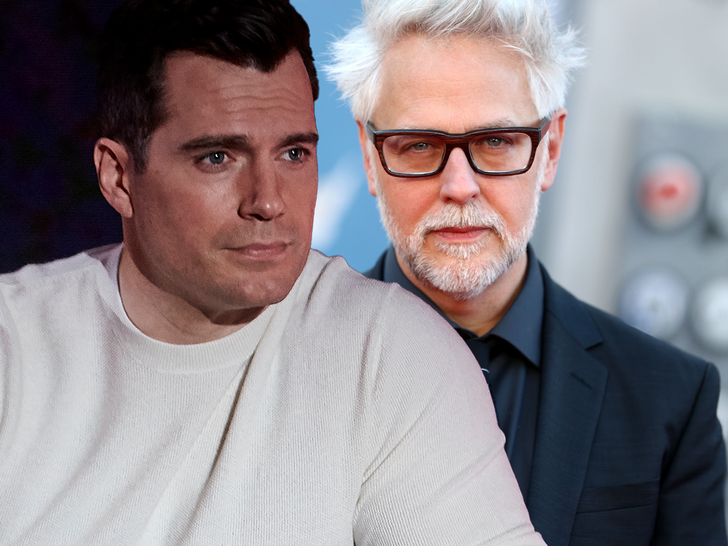 James Gunn just dropped another truth bomb about how the 'Superman' fiasco came about — and it sounds like Henry Cavill was kinda being used as a pawn … or so it seems.
Here's the deal … the new co-chief of DC Studios responded to fans Sunday who inquired about an IG Story he threw up over the weekend, which touched on when exactly he'd been hired to start working on new DCU flicks — including a big priority, 'Superman: Legacy.'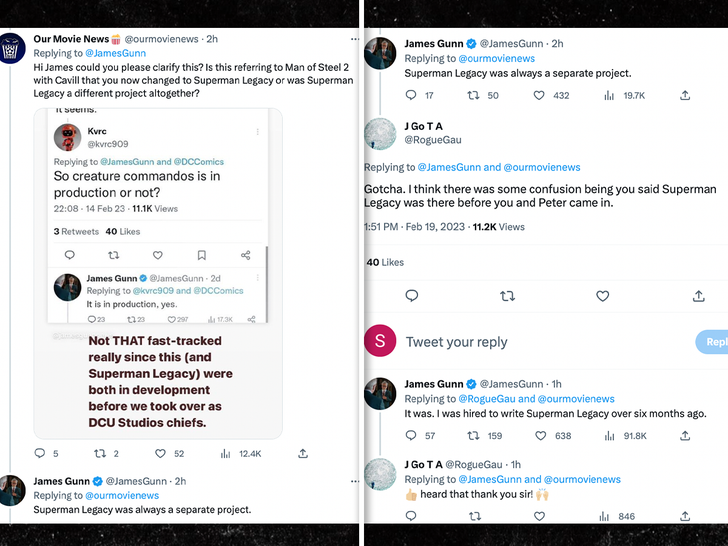 In his IG Story, Gunn clarified that while one film he's in charge of has already gone into pre-production — 'Creature Commandos' — both that movie and his 'Superman' project had actually been getting worked on quietly behind the scenes before he and Peter Safran were officially hired, which was on Oct. 25 … a day after Cavill said he was "back" as Supes.
He further confirmed in follow-up tweets — noting he'd been hired to write 'Superman: Legacy' SIX MONTHS ago and that his movie was always goin to be separate from Zack Snyder's version of the character … the same one Cavill briefly thought he was reprising.
Waiting for your permission to load the Instagram Media.
The bottom line is this … James is saying he already had the green light to start charting a path for a whole new Superman storyline, but it doesn't appear Cavill was aware of that.
According to him, he was told by the WBD to announce he was officially returning to the role … even though it now seems clear Warner had no real intentions of pursuing that — evidenced by the hiring of Gunn/Safran as co-bosses, and their decision to give HC the boot.
Waiting for your permission to load the Instagram Media.
In other words, Cavill appears to have been getting jerked around. As for who's to blame … well, it's complicated. There've been so many changes at WB over the past 2 years — with execs coming/going — it's unclear who might've possibly misled the dude. Alternatively, there might've just been a miscommunication that led to the confusion/psych-out. 🤷🏽‍♂️
All we know, Henry probably ain't gonna be working with them again after this. His next few films are all with different studios — and we don't see a water tower in his immediate future.
Tough break, dude.
Source: Read Full Article