J.K. Rowling Releases New Statement About Her Stance On Transgender Rights…
07/05/2020
J.K. Rowling is at it again.
Has she ever considered the possibility of, like, not tweeting? Just wondering…
Anyways, the famed Harry Potter author has once again taken to Twitter to clarify and explain her stance on LGBT issues — namely, transgender rights — and prescription medications as they relate to mental health and other issues for young people. The 54-year-old British author took to the social media network just a few hours ago in a series of nearly a dozen tweets, attempting to clarify her stance that's been seen for some time now as highly controversial.
In her long thread, Rowling responded to what she termed was a lie about what she believed in with regards to mental health medication, and wrote in part (below):
"When you lie about what I believe about mental health medication and when you misrepresent the views of a trans woman for whom I feel nothing but admiration and solidarity, you cross a line. I've written and spoken about my own mental health challenges, which include OCD, depression and anxiety. I did so recently in my essay 'TERF Wars'. I've taken anti-depressants in the past and they helped me. Many health professionals are concerned that young people struggling with their mental health are being shunted towards hormones and surgery when this may not be in their best interests. Many, myself included, believe we are watching a new kind of conversion therapy for young gay people, who are being set on a lifelong path of medicalisation that may result in the loss of their fertility and/or full sexual function."
Hmmm…
She shared a link to a documentary video she'd found helpful for her argument, as well as a few links to a variety of scientific studies and other related material, and then continued on from there, adding:
"As I've said many times, transition may be the answer for some. For others, it won't – witness the accounts of detransitioners … The long-term health risks of cross-sex hormones have been now been tracked over a lengthy period. These side-effects are often minimised or denied by trans activists. Carl Henegan, professor of evidence-based medicine at Oxford University, has described the off-label use of puberty blockers on under-18s as an 'unregulated live experiment on children.' None of that may trouble you or disturb your belief in your own righteousness. But if so, I can't pretend I care much about your bad opinion of me."
Wow! That's quite the finisher in that last sentence, isn't it?
The responses to her tweets thus far haven't exactly been supportive of her position, which is to be expected, considering how much backlash she took the last several times she chose to tweet on this subject. And yet she keeps coming back to it…
BTW, you can read her whole thread in order HERE.
Where do U stand on Rowling's take on trans issues, Perezcious readers? Sound off about it down in the comments (below)…
Related Posts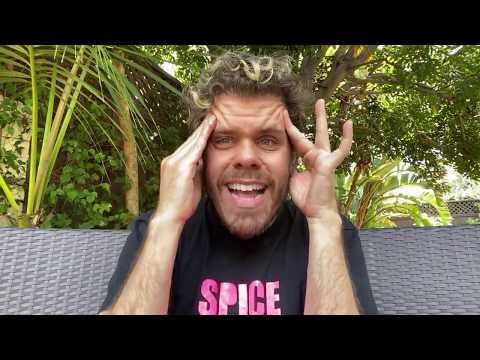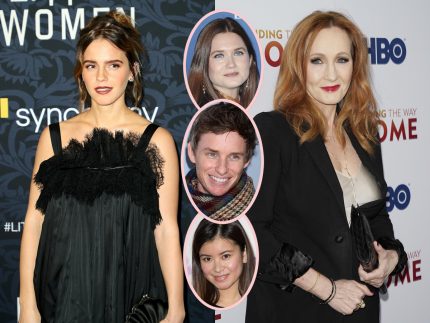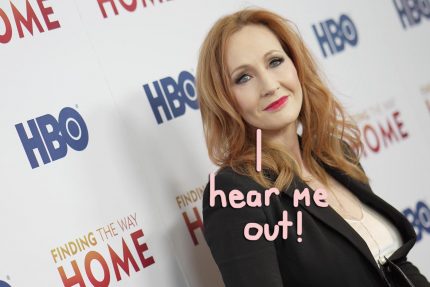 Source: Read Full Article