Here's What's Really Going on Between Rob Kardashian and Latin Pop Star Natti Natasha
06/18/2019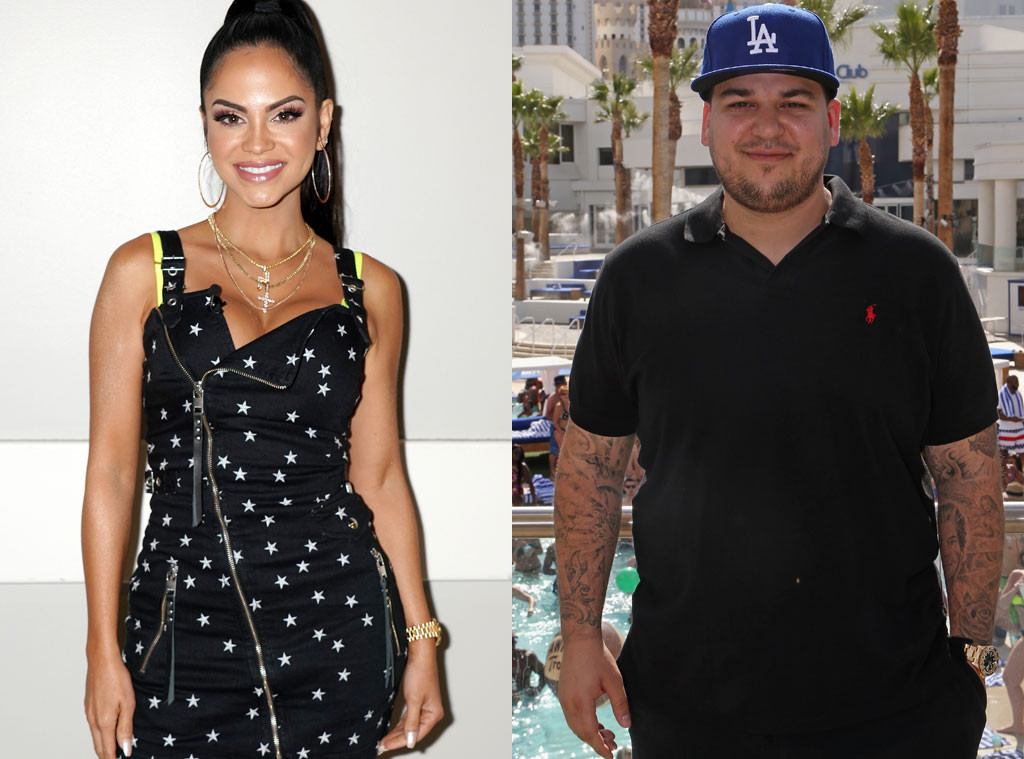 Alexander Tamargo/Getty Images; Gabe Ginsberg/Getty Images
Alexa, play Natti Natasha's "Amantes de Una Noche."
It seems Rob Kardashian is single and ready to mingle… with the 32-year-old reggaetón and Latin pop artist. As of late, the reality TV personality has been flirting with the "Sin Pijama" songstress on social media. And while the two have been sending each other sweet and cheeky messages for a hot minute, their back-and-forth recently caught the attention of Khloe Kardashian.
"Happy father's day," the Dominican beauty sent Rob on Father's Day. "You are an excellent father, I know. God bless you. See you soon." Smitten by Natti's message, the Keeping Up With the Kardashian star quickly responded, "Thank uuu see u soon."
However, the Good American founder interrupted their conversation and went into big sis mode. "Rob what's going on here?!?! Who is this girl," she wrote, and later added, "Don't make me pop up on your ass."
Despite the fact that the 32-year-old businessman has been flirty with the "Criminal" singer, a source told E! News he's still very much single.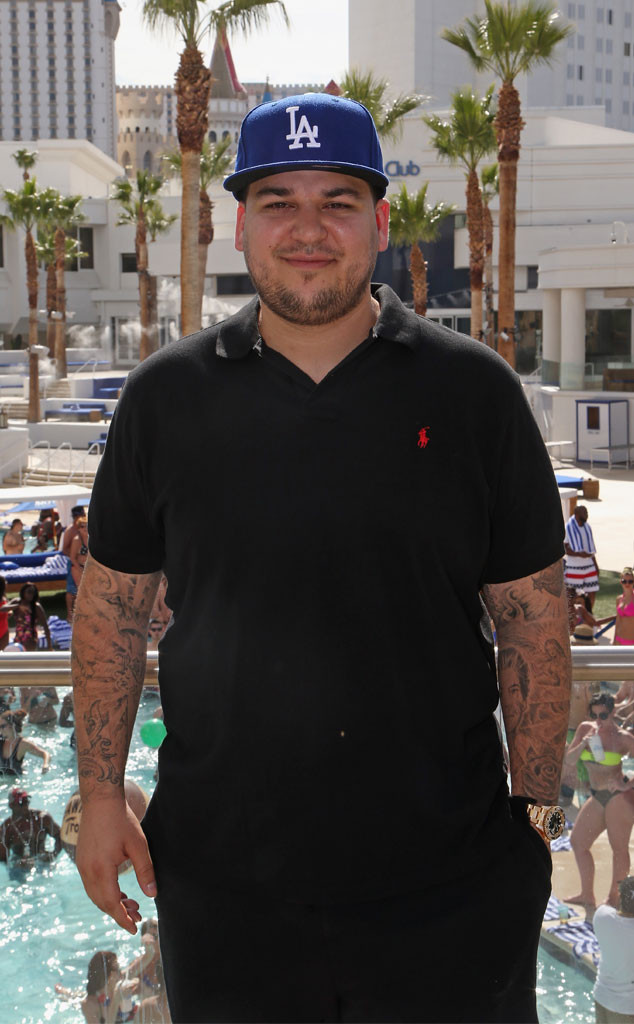 Gabe Ginsberg/Getty Images
"Rob is not dating," the insider shared. "He would love to find someone. He flirts on social because he's trying to have some fun."
According to the source, Rob is focused on his 2-year-old daughter Dream Kardashian, whom he shares with Blac Chyna. "He knows he's happier being out of the spotlight and just being a father," the source said. "Dream definitely brings out the best in him and he's a great dad. He's doing his best to avoid drama and to live a quiet life with his daughter."
If anything, "that's when he feels best about himself," the insider revealed.
The reality TV personality began dating Chyna in early 2016, but the two called it quits in the summer of 2017 after Rob shared explicit photos of the 31-year-old model. Natti Natasha was previously in a relationship with Don Omar.
While it's unclear when the reality TV star and Latin pop artist will meet up, per their tweets, it seems like they're both just having some fun!
Watch a brand new episode of Keeping Up With the Kardashians Sunday at 9 p.m., only on E!
Source: Read Full Article