Growing Up Chrisley Season 3 – What We Know About The Release, Date, And Cast
07/29/2021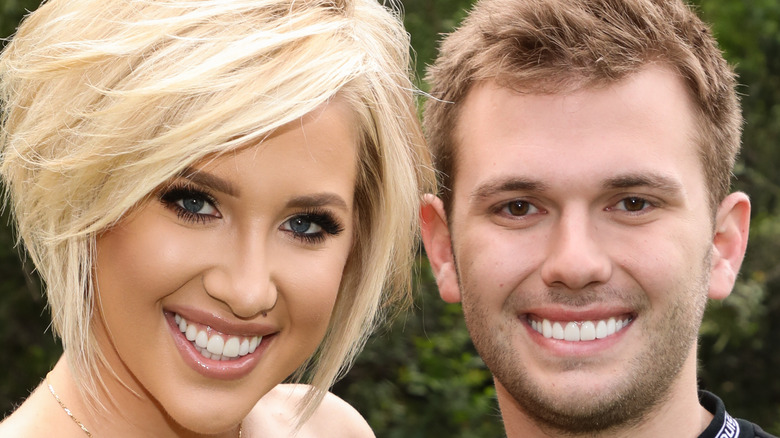 Many fans of "Chrisley Knows Best" have grown especially fond of series regulars Chase Chrisley and Savannah Chrisley. The brother and sister have been causing chaos on the hit USA Network series ever since it premiered in 2014 (via IMDb). "Chrisley Knows Best" positions real estate developer Todd Chrisley as the patriarch of the family, but longtime fans of the series know that Chase and Savannah often steal the spotlight from their charismatic dad. The USA Network also noticed Chase and Savannah's star quality, and created a spinoff series for the young adults.
"Growing Up Chrisley," which premiered in the spring of 2019, documents the siblings' journey into adulthood and joint pursuit of their dreams (via IMDb). After two successful seasons, Deadline revealed in March 2021 that everyone's favorite duo would be returning to USA Network for a third season of their spinoff. Thankfully, the Season 3 premiere is approaching quickly, as of publication. Here's everything we know about Season 3 of "Growing Up Chrisley." 
The Growing Up Chrisley Season 3 premiere is almost here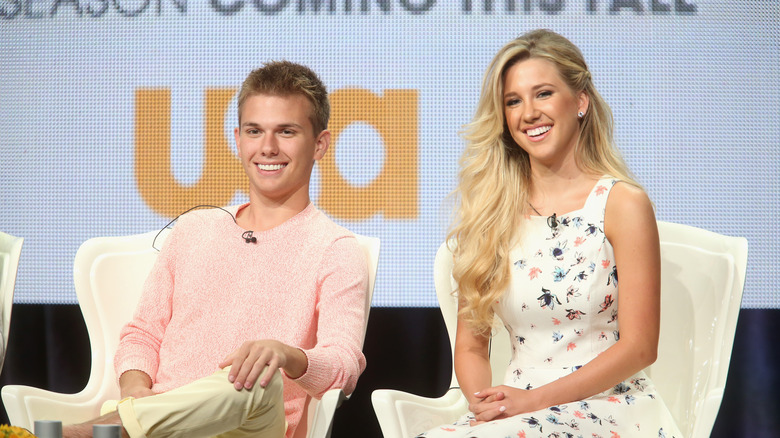 After waiting almost two years for the third season of "Growing Up Chrisley," fans of the famous family can rejoice. Season 3 is set to premiere on August 12, 2021, on the USA Network (via People). The log line for the upcoming season revealed that Chase Chrisley and Savannah Chrisley have left Los Angeles, which is where they filmed Season 1 and 2 of their spinoff, and have returned to Nashville.
The log line states, "As they each enter new phases of their lives, the brother-sister duo find themselves at a crossroads in their own romantic relationships." However, the siblings will reportedly continue to be a source of support for one another as they always have been. There is no official word on how many episodes Season 3 will contain. Though if USA Network continues to continue the pattern of the first two seasons, there will only be eight episodes.
The cast will remain largely the same as the previous seasons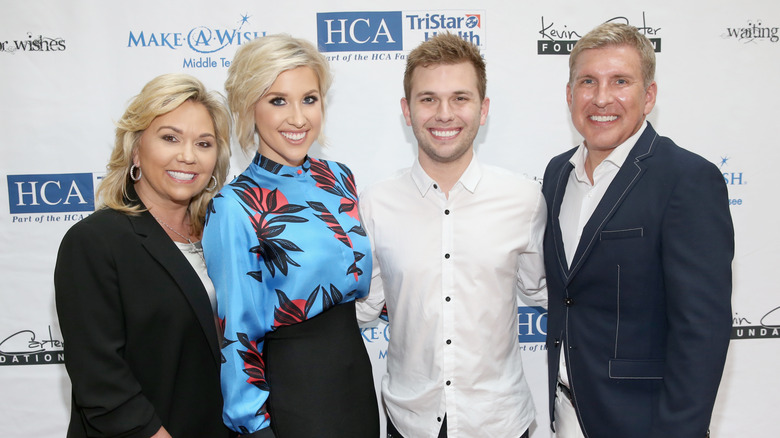 With Savannah Chrisley and Chase Chrisley returning to their home in Nashville, Tennessee for the third season of "Growing Up Chrisley," their equally famous parents, Todd Chrisley and Julia Chrisley, will certainly have a lot of screen time (via People). In the first look trailer for the series, Chase shows his mother, Julie, an engagement ring he bought for his long-term girlfriend, Emmy Medders. The 25-year-old reality star also takes his potential fiancée out for lunch, indicating that Medders will likely be very involved with the show this season.
From the first look, it seems that Savannah plans to spend this season focusing on her career. According to the log line for this season, she's shifting "her focus away from her boyfriend Nic and puts more energy towards her beauty brand and social life." However, Nic Kerdiles will certainly appear in this season, as he is featured in the first look. Another familiar face in the one-minute trailer is Chase's best friend, Elliot Kennedy. The fan-favorite is sure to bring a lot of hilarity to the new season.
How to watch Season 3 of Growing Up Chrisley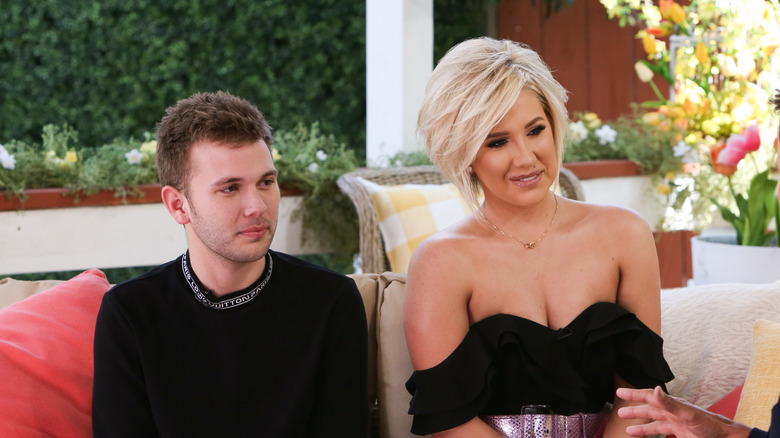 To watch the long-awaited Season 3 premiere of "Growing Up Chrisley," tune into the USA Network on Thursday, August 12, 2021, at 9:30 p.m. ET (via People). New episodes will air each Thursday, following new episodes of the series' sister show, "Chrisley Knows Best." If you're unable to catch the weekly episodes on USA Network, you can stream new episodes on Peacock as well as the USA Network website.
If you're not up to date on the latest Chrisley drama or were hoping to binge the first two seasons before the Season 3 premiere, both USA Network's website and Peacock have you covered. You can also turn to Google Play, iTunes, Vudu, and Amazon to buy or rent Seasons 1 and 2 (via TV Guide). However, if you want to catch old episodes of "Growing Up Chrisley" for free, you'll just have to catch reruns on USA Network.
Source: Read Full Article