'Game Of Thrones' Star Kit Harington 'Went To Treatment For' Wife Rose Leslie
05/29/2019
On Tuesday we heard the distressing news Kit Harington had checked himself into rehab for stress and alcohol use.
The Game of Thrones star had reportedly been in something of a downward spiral of depression as his show was coming to an end.
While the record-breaking HBO hit wasn't canceled — showrunners David Benioff and D.B. Weiss decided to bring the story to a close — it was still a big loss for Harington.
The Brit heartthrob was cast in his early 20s, basically right out of drama school in the role of put-upon bastard Jon Snow.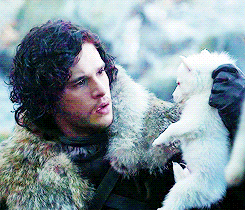 As his character continued to survive his epic journey while others were killed off, Kit's part grew in prominence until he became the co-lead of the award-winning ensemble.
It's understandable saying goodbye to such a position could be tough. As he said in his speech on set after performing his final scene:
"My heart is breaking. I love this show… more than anything. It has never been a job for me. It's been my life, and this will always be the greatest thing I'll ever do and be a part of."
For Kit those clearly were not just words.
He really felt all that. And he really is in pain.
Unfortunately he had apparently been handling that pain with an increasing reliance on alcohol.
A source spilled to Us Weekly on Wednesday:
"He was living a very unhealthy lifestyle. He was stressed all the time and using unhealthy coping tools."
According to reports, the clinic he's in now, a luxury center in Connecticut called Privé-Swiss, is teaching him techniques like "mindful meditation and cognitive behavioral therapy to combat stress and deal with negative emotions."
The "wellness retreat," as his reps referred to it in their confirmation statement, is costing the star $120,000 per month.
However, if it keeps him from self destructing it will be well worth it.
We're now hearing it was Kit's wife, actress Rose Leslie, who identified his drinking as a problem and pushed him to get help.
The source says unequivocally:
"Kit went to treatment for Rose."
The couple met on the set of Thrones way, way back in Season Two when she joined the show as Ygritte, the feisty foil and first love interest of Jon Snow.
The two fell in love IRL and were married in a beautiful ceremony last June — that required a pause in Thrones filming as all their costars came to wish them well.
The insider goes on to say Rose has been "so supportive of" he new husband through all of this.
But sometimes being supportive means putting your foot down:
" loves him very much. She had been telling him to get into treatment for a little while now."
We're seriously glad she did. We need a strong, healthy, happy Jon Snow in our lives.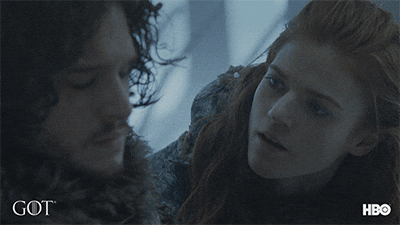 Source: Read Full Article