Conor McGregor Puts Bulge On Display During Underwear Workout On Yacht
10/18/2023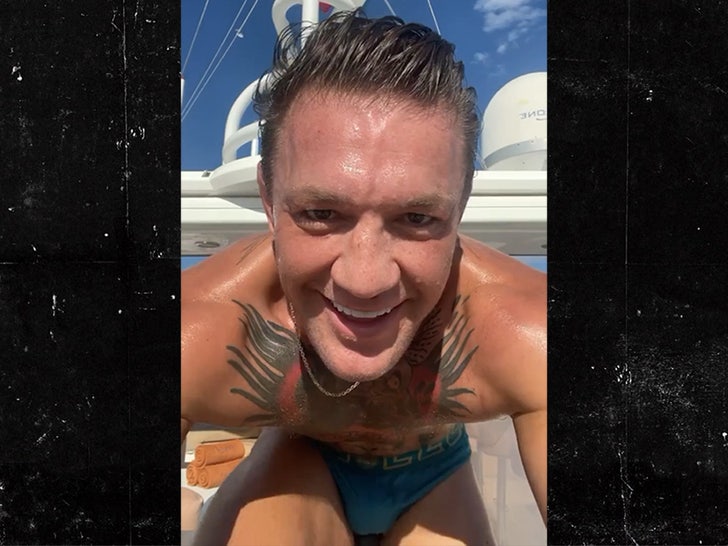 Conor McGregor went balls-out during his most recent training session … putting his bulge on display as he sweated it out in a pair of Versace undies — and it looks like a scene straight out of "American Psycho."
The Notorious posted the odd video on Tuesday … showing him crushing it on a stationary bike as he jammed to Robert Palmer's "Simply Irresistible."
If the clip makes you think of Christian Bale's Patrick Bateman character from the 2000 flick, it's by design — Conor captioned the social media post, "American Psycho II."
Of course, McGregor is getting ready for a fight against Michael Chandler … and while he claims the bout is slated for UFC 296 in December, Dana White's organization has yet to confirm the info.
Either way, Conor clearly wants everyone to see he's busting his ass as he prepares for a return … winking at the camera and smiling as he pedaled away on his yacht.
Waiting for your permission to load the Instagram Media.
Conor's followers loved it … with UFC great Urijah Faber saying, "F***ing classic," and announcer Jon Anik adding, "Let's f***in' go, champ."
You like Huey Lewis and the News, Conor??
Source: Read Full Article