Chris Meloni and Mariska Hargitay Have a "Law & Order: SVU" Reunion at the Emmys
09/12/2022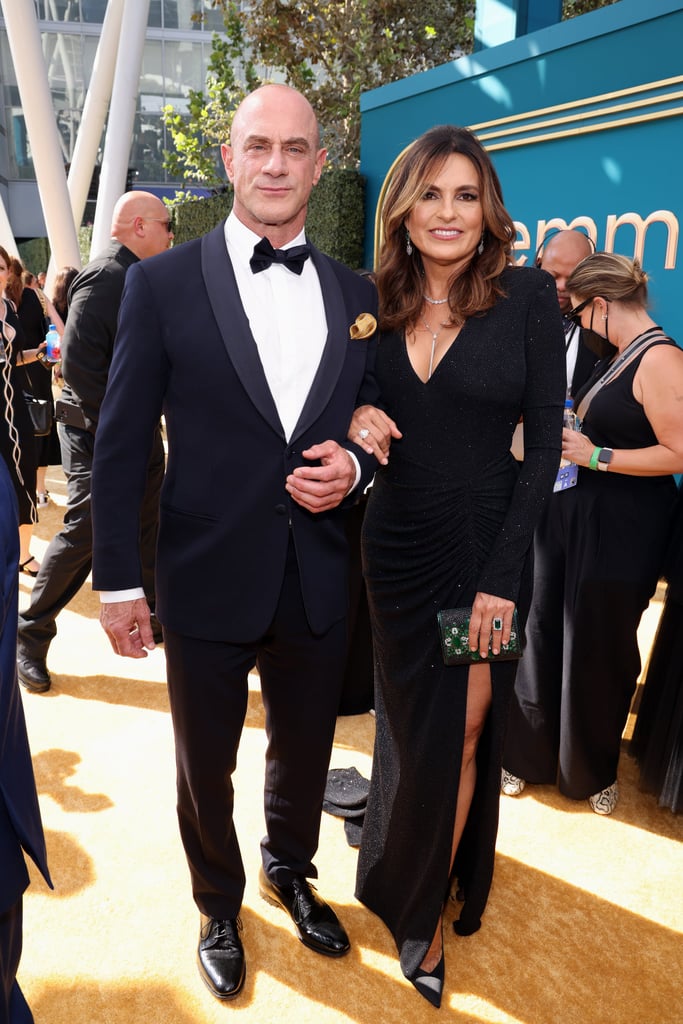 Chris Meloni and Mariska Hargitay had a "Law & Order: SVU" reunion at the 2022 Emmys on Monday. "I love him and I've never gotten sick of him," Hargitay laughed during their interview on the red carpet. The pair will be presenting an award at the show later in the evening.
Meloni and Hargitay, who play Elliot Stabler and Olivia Benson on the show, flew together to Los Angeles earlier in the week, and Meloni celebrated the journey with a commemorative Instagram post. "Talkin Emmy stuff with random lady," he wrote in the caption. "We became friends #OfftoLA."
They share a long-standing and deep friendship. "['SVU'] gave birth to Mariska and Meloni, and Benson and Stabler. So, we're kind of inextricably linked and connected in that way," Meloni said to Entertainment Tonight in 2020. "Beyond that, we're very good friends. I think we value each other." He added, "We've said it's like we don't have this relationship with anyone else," Meloni told ET. "It's unique, it's full of laughter, she's full of love."
Hargitay has echoed Meloni's sentiments, telling TV Insider that she knew the pair had a connection from the moment they encountered each other. "From the second we met, bells went off," she said in a 2018 interview. "We knew we were going to be a huge force in each other's lives. He was intense and mercurial but also fun." When the pair reunited onscreen for the premiere of "Law & Order: Organized Crime," Hargitay said that "[it was like] zero time had passed. We didn't miss a step, and it just felt so good," she added in a 2021 interview with Entertainment Tonight. "It felt like home."
Ahead, check out more photos of the stars.
Source: Read Full Article