Bill Maher also reverses course on his talk show, hits pause
09/19/2023
Embed from Getty Images
Yesterday we covered Drew Barrymore bowing to public pressure to put her show on hold amid the strikes. I followed your comments and saw how the nuances of strike rules were making it confusing to track which shows were scabbing and which weren't. (The one thing that seemed to be universally agreed upon was that wallpaper should never go on the ceiling.) I've been getting confused too! And make no mistake that it's an intentional tactic from the studios. Hopefully this helps: talk show hosts are covered by a totally different contract with SAG-AFTRA than the one on strike, so anytime a statement reads "we are in compliance with the SAG-AFTRA strike rules" it's nothing more than a distraction. The issue at hand is whether the talk show has WGA writers on staff. If they do, the show should halt production until the WGA strike is over. Drew Barrymore and Jennifer Hudson's talk shows each employ WGA writers, as does The Talk, and all three confirmed on Sunday that they would be on hold. Now another show has followed suit, and I honestly was not expecting this one. Less than a full week after announcing Real Time would return without its writers, Bill Maher, Sylvester the Cat lookalike and WGA member himself, has reversed course and is pausing the show's return. Bravo, Bill. You're a hero to the working man.
Bill Maher has changed his mind and isn't bringing back his HBO talk show amid the ongoing writer's strike.

"My decision to return to work was made when it seemed nothing was happening and there was no end in sight to this strike," Maher wrote on X, formerly known as Twitter.

"Now that both sides have agreed to go back to the negotiating table I'm going to delay the return of Real Time, for now, and hope they can finally get this done," he added. The Writers Guild of America (WGA) and studios are set to resume negotiations Wednesday, raising renewed hopes that the two sides can reach a deal to end the several months-long strike.

Last week, Maher said he would bring back his talk show, which ignited outrage from members of the WGA since his show employs a number of union members.

Maher wrote last week that "writers have important issues that I sympathize with, and hope they are addressed to their satisfaction, but they are not the only people with issues, problems, and concerns," adding that his staff is still struggling despite his personal assistance.

Maher, who is a member of the WGA, also had said he was not willing "to lose an entire year and see so many below-the-line people suffer so much."

In response, the WGA posted on X last week that it is "difficult to imagine how ('Real Time') can go forward without a violation of WGA strike rules taking place. WGA will be picketing this show." It has not yet issued a statement about Maher's reversal.

Maher's show airs on HBO and streams on Max. HBO is owned by CNN's parent company, Warner Bros. Discovery.
[From CNN]
The WGA and AMPTP confirmed yesterday that they would resume talks this week. I truly hope studios are feeling the heat, like HBO and other Warner Bros. Discovery networks (including Cinemax, DC, New Line Cinema, TBS and TNT). But the timing did hand Maher a convenient angle for delivering his non-apology for being a scab. No "I'm sorry for backstabbing my fellow writers," just "finally, those other guys are dealing with their problem." I guess it checks out with this being the same man who said writers wanting a living wage was a "kooky" demand (again, he is a writer himself). And yet his reasoning last week for bringing the show back was because the rest of his staff were struggling. For someone who came this close to working without his writers, it sure seems he could use some right now to help make sense of his statements.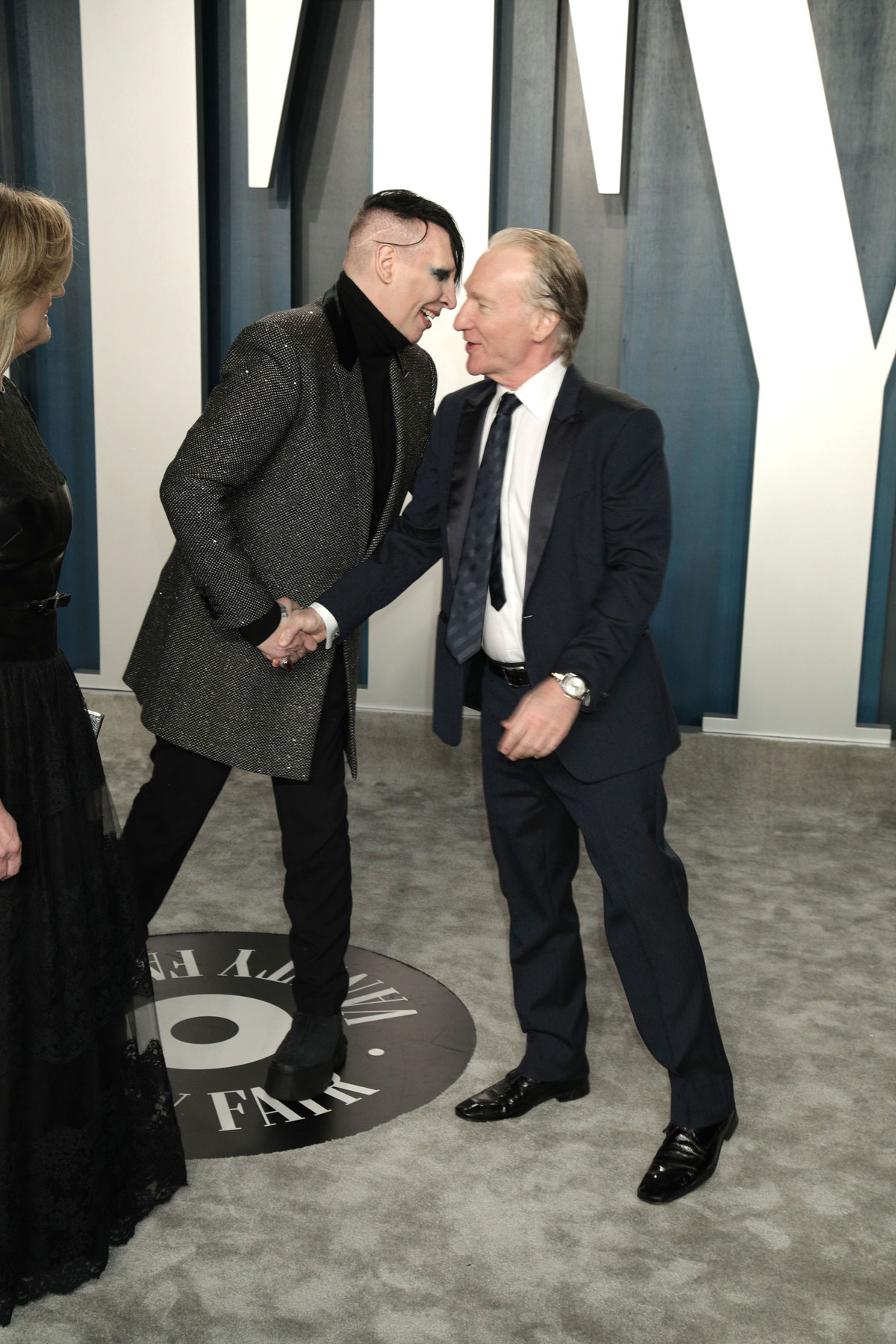 Embed from Getty Images
Photos credit: JPI Studios/Avalon and Getty
Source: Read Full Article