Ariana Grande Expresses Her Love For Taylor Swift's 'You Need To Calm Down' Music Video
06/18/2019
Taylor Swift is getting a lot of love for her new video for "You Need To Calm Down" and one of the biggest fans is Ariana Grande!
Ariana took to her Instagram Story this afternoon, shouting out Taylor and good friend, Tatianna, who is featured in the visual, that premiered earlier this week.
"ty for having me in your video, i was amazing @taylorswift," Ariana joked, pointing out Tatianna's appearance.
Ariana added, "Taylor, congrats on YNTCD. I f***ing love it and the message soooooo much."
If you missed it, you can watch Taylor's video right now!
Click inside to see Ariana's reaction to Taylor's video…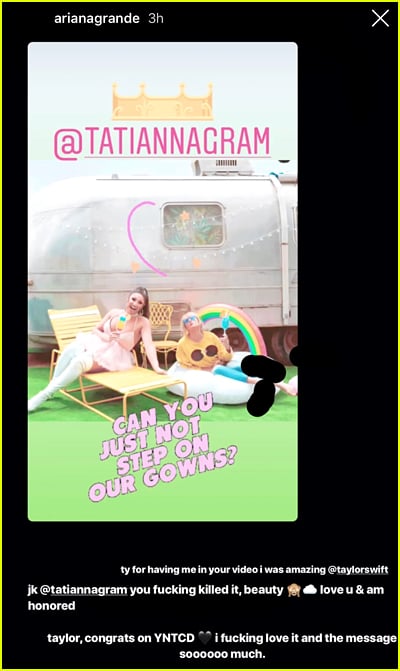 Source: Read Full Article