Alyssa Milano Reveals Positive COVID-19 Antibodies Result Months After Thinking She 'Was Dying'
08/06/2020
Alyssa Milano is detailing her very scary experience with coronavirus after finally testing positive for the antibodies.
The Charmed alum made the reveal on her Instagram Wednesday, including not only a picture of her test results, but also a selfie (above, inset) of her attached to a breathing machine when she was at her sickest. Sharing how she "basically had every Covid symptom" after contracting the novel virus near the end of March, Milano confessed she still faces "lingering" signs of the illness.
Alyssa began her lengthy caption by describing her multiple attempts at getting tested for COVID-19, writing:
"This was me on April 2nd after being sick for 2 weeks. I had never been this kind of sick. Everything hurt. Loss of smell. It felt like an elephant was sitting on my chest. I couldn't breathe. I couldn't keep food in me. I lost 9 pounds in 2 weeks. I was confused. Low grade fever. And the headaches were horrible. I basically had every Covid symptom. At the very end of march I took two covid19 tests and both were negative. I also took a covid antibody test (the finger prick test) after I was feeling a bit better. NEGATIVE."
But the self-proclaimed activist pushed on, deciding to have her antibodies tested again:
"After living the last 4 months with lingering symptoms like, vertigo, stomach abnormalities, irregular periods, heart palpitations, shortness of breath, zero short term memory, and general malaise, I went and got an antibody test from a blood draw (not the finger prick) from a lab. I am POSITIVE for covid antibodies. I had Covid19. I just want you to be aware that our testing system is flawed and we don't know the real numbers. I also want you to know, this illness is not a hoax. I thought I was dying. It felt like I was dying."
Sadly, there have been conspiracy theories surrounding the virus not being real, but the momma of two doesn't want you fooled! She concluded her PSA with further reminders of health and social distancing guidelines for the safety of her followers:
"I will be donating my plasma with hopes that I might save a life. Please take care of yourselves. Please wash your hands and wear a mask and social distance. I don't want anyone to feel the way I felt. Be well. I love you all (well, maybe not the trolls. Just the kind people.)❤️"
Celebrities like Chelsea Handler and Reese Witherspoon shared their support for the actress, writing in the comments section respectively:
Chelsea: "I'm glad you're ok."
Reese: "Oh babe. I'm sorry you were so sick but thank you for helping educate us. We need to learn more."
There's a lot unknown about coronavirus considering it is so new. For those unfamiliar, there are a couple of ways to find out whether you have an active case of the virus or not, though the accuracy really varies.
Per the FDA, a molecular test performed via a nasal or throat swab is "typically highly accurate and usually does not need to be repeated." An antigen test, performed the same way, reveals positive results that "are usually highly accurate, but negative results may need to be confirmed with a molecular test." And when it comes to antibody testing (to see if you've been infected with COVID-19 in the past), "sometimes a second antibody test is needed for accurate results."
Penn Medicine describes the complex nature nicely, stating:
"Since COVID-19 tests are new, knowing the accuracy is challenging. The accuracy and predictive values of SARS-CoV-2 testing have not been evaluated, and the accuracy of testing depends on which test is used, the type of specimen tested, how it was collected and the duration of illness.
No medical test is 100% accurate for many reasons, including error and timing of the test. Because it is possible to get a negative result even when you have coronavirus, it is important to be careful even when you receive a negative result. Some doctors recommend quarantining yourself until symptom-free for at least 72 hours."
We're glad Alyssa is recovering and can share some insight for those of us who hopefully won't contract coronavirus.
Related Posts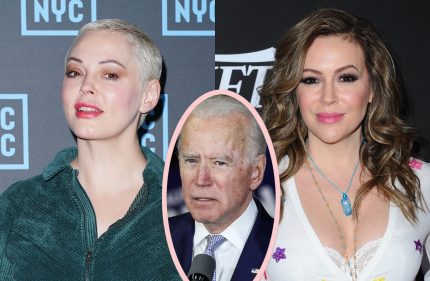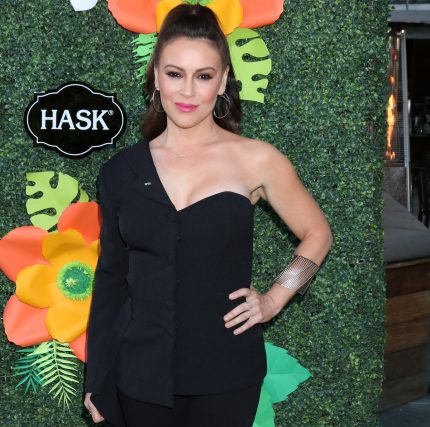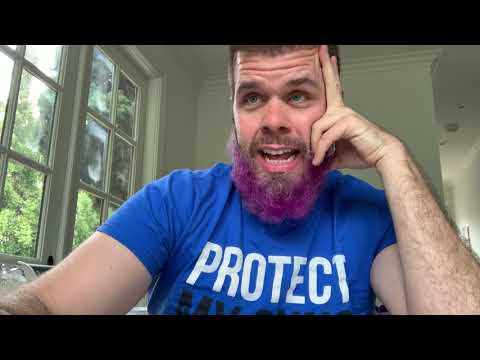 Source: Read Full Article