Aaron Rodgers had a full meltdown after Travis Kelce laughed off Aaron's anti-vaxx BS
10/11/2023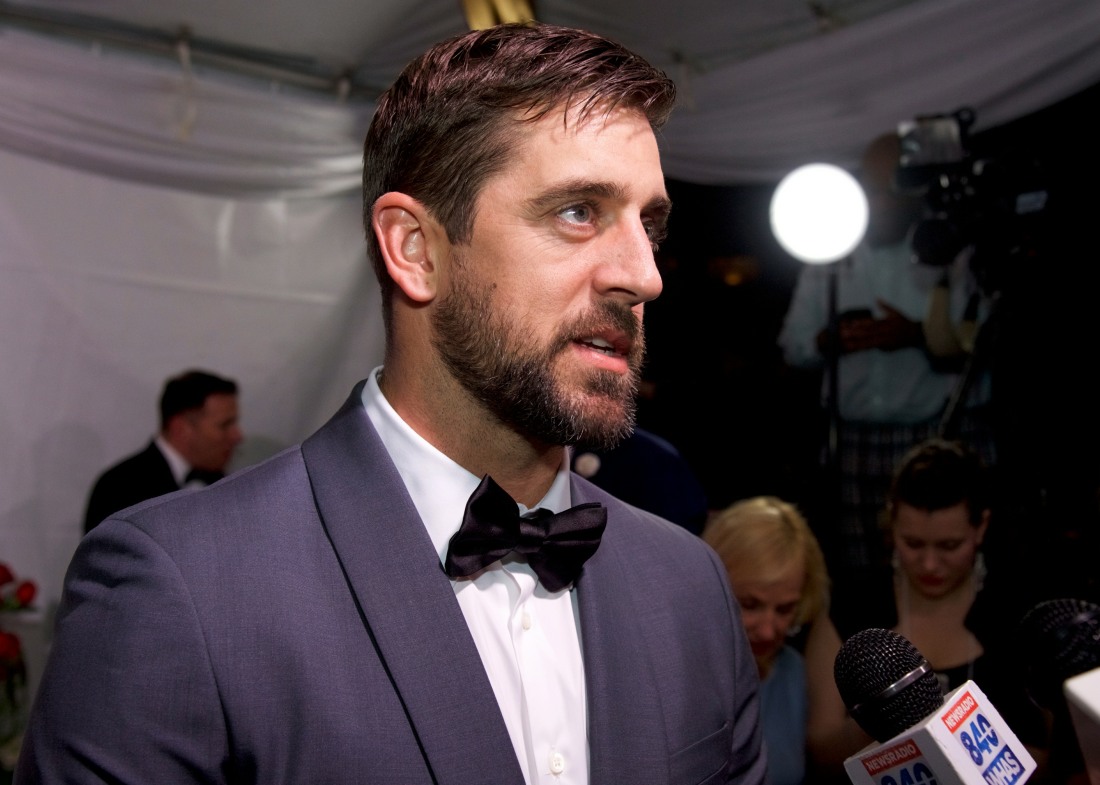 A week ago, Aaron Rodgers' last remaining brain cells worked overtime to come up with a punchy nickname for Travis Kelce. Travis, you see, is a big, burly tight end who does Pfizer commercials reminding everyone to get their Covid boosters and flu shots. Aaron Rodgers is the dumbass who lied about getting Covid-vaccinated, got Covid, exposed countless people to the virus, and then mainlined and regurgitated the dumbest anti-vaxx conspiracies out there. In any case, Aaron sneeringly referred to Kelce as "Mr. Pfizer." When Travis was asked about it days later, his response was a thing of beauty – he has the sheer confidence and BDE of a man who believes in science. He said: "I thought it was pretty good. With the 'stache, I look like someone named Mr. Pfizer. Who knew I'd get into vax wars with Aaron Rodgers, man? Mr. Pfizer against the Johnson & Johnson family over there…I got it because keeping myself safe, my family safe, the people in this building. I stand by it 1,000%. Fully comfortable with him calling me Mr. Pfizer." Predictably, Travis's amazing response to dumbf–kery enraged you-know-who.
Aaron Rodgers was joking last week when he called Chiefs tight end Travis Kelce "Mr. Pfizer." Rodgers also wasn't joking. There was an edge of disdain and derision in the term that Rodgers used. When the subject came up during this week's visit with Pat McAfee and company, it was clear that Rodgers had a strong anti-vaccine (or, as some — like me — would say, anti-science) viewpoint lurking behind the effort at levity. Rodgers started by responding to Kelce's reference to Rodgers as being aligned with Johnson & Johnson in the "vaxx wars," given that Rodgers plays for the team owned by J&J heir Woody Johnson.

"It's fascinating," Rodgers said of the reaction to his coining of the "Mr. Pfizer" moniker. "I mean, the triggering, though. Was that not incredible last week? People getting absolutely triggered? Listen, you know, like I saw some of it. I love — I mean, the Johnsons have been great to me. So I don't mind you calling me 'Mr. Johnson & Johnson.' Woody and Christopher and their families, they've been great. I don't play for the Johnson & Johnson corporation, I play for the New York Jets. So I mean, you know, I made a tiny little joke about a guy shilling for a, you know, potentially — it's not potentially, but it's a you know corrupt company and everybody kind of loses their minds over it."

Later, Rodgers challenged Kelce to debate the subject of vaccines in a public setting.

"Well, there's a lot of propaganda out there," Rodgers said. "Lot of propaganda out there. Listen, you know, Mr. Pfizer said he didn't think he'd be in a vaxx war with me. . . . This ain't a war, homey, this is conversation. But if you wanna have some sort of duel, debate, have me on the podcast, come on the show. Let's have a conversation. Let's do it like in John Wick IV, right? So we both have a second, right? So somebody to help us out. I'm gonna take my man RFK, Jr. . . . And he can have, you know, Tony Fauci or some other Pharmacrat, and we can have a conversation about this."
[From NBC Sports]
"LOOK WHO GOT TRIGGERED" cries the triggered man, ranting about "Pharmacrats" and wingnut ratf–ker Robert Kennedy Jr. "DEBATE ME, BRO," sobs the insignificant dumbass. It really is a shocking turn of events that Aaron Rodgers turned into this complete f–king moron.
Rodgers proposes that it be him and Robert F. Kennedy Jr. against Kelce and Anthony Fauci.
(via @PatMcAfeeShow)pic.twitter.com/tcqPmptGtB https://t.co/xvH9M5MlpR
— Ari Meirov (@MySportsUpdate) October 10, 2023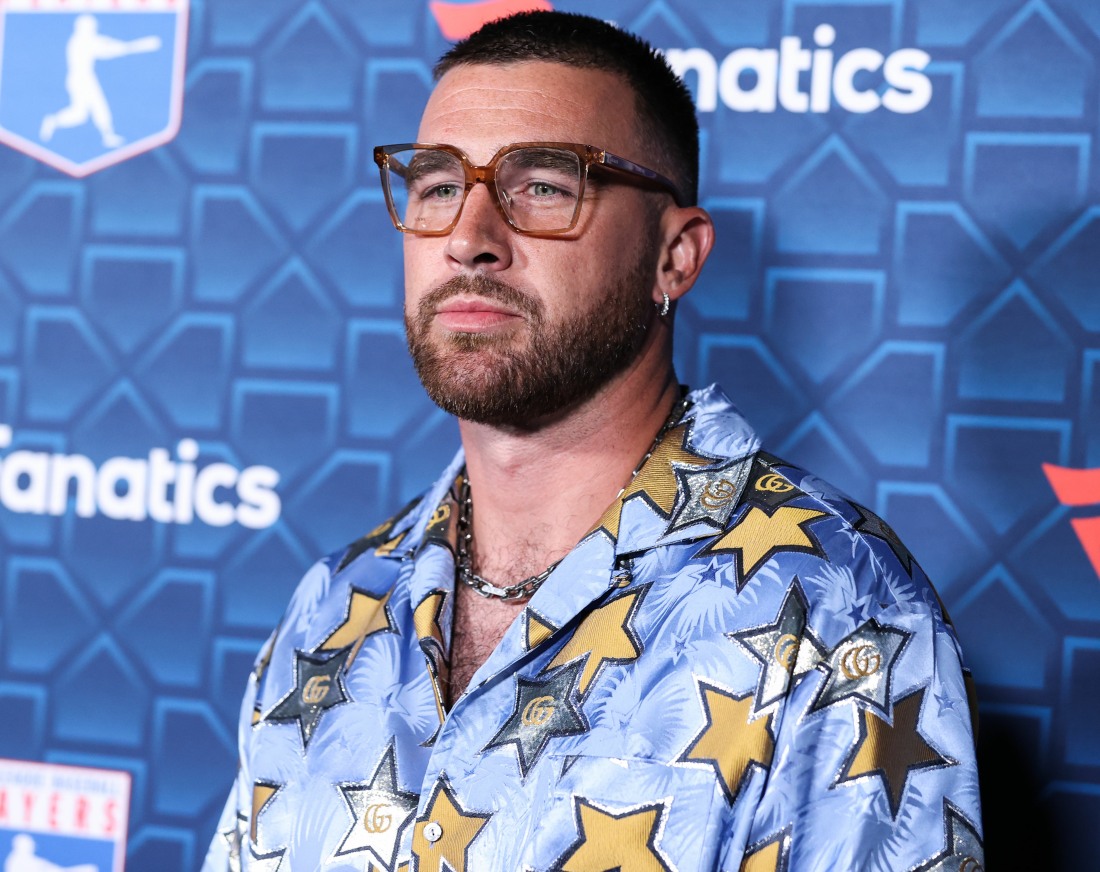 Photos courtesy of Avalon Red, Instar.
Source: Read Full Article