This Tinted Serum Replaced My Need For Foundation
08/31/2022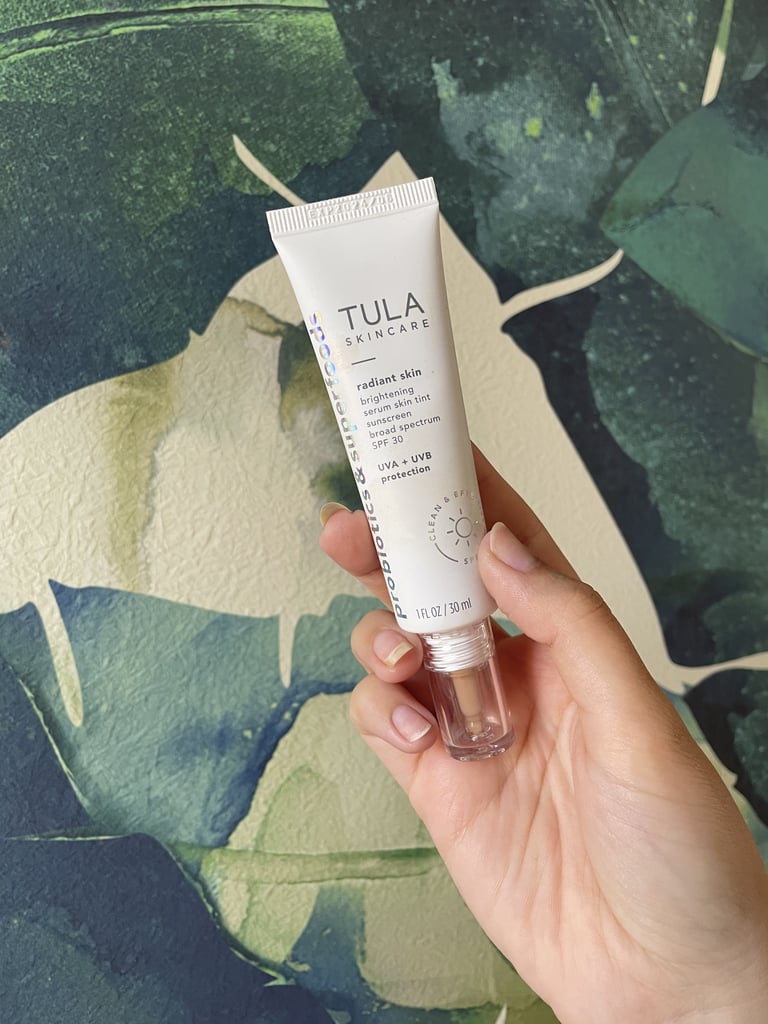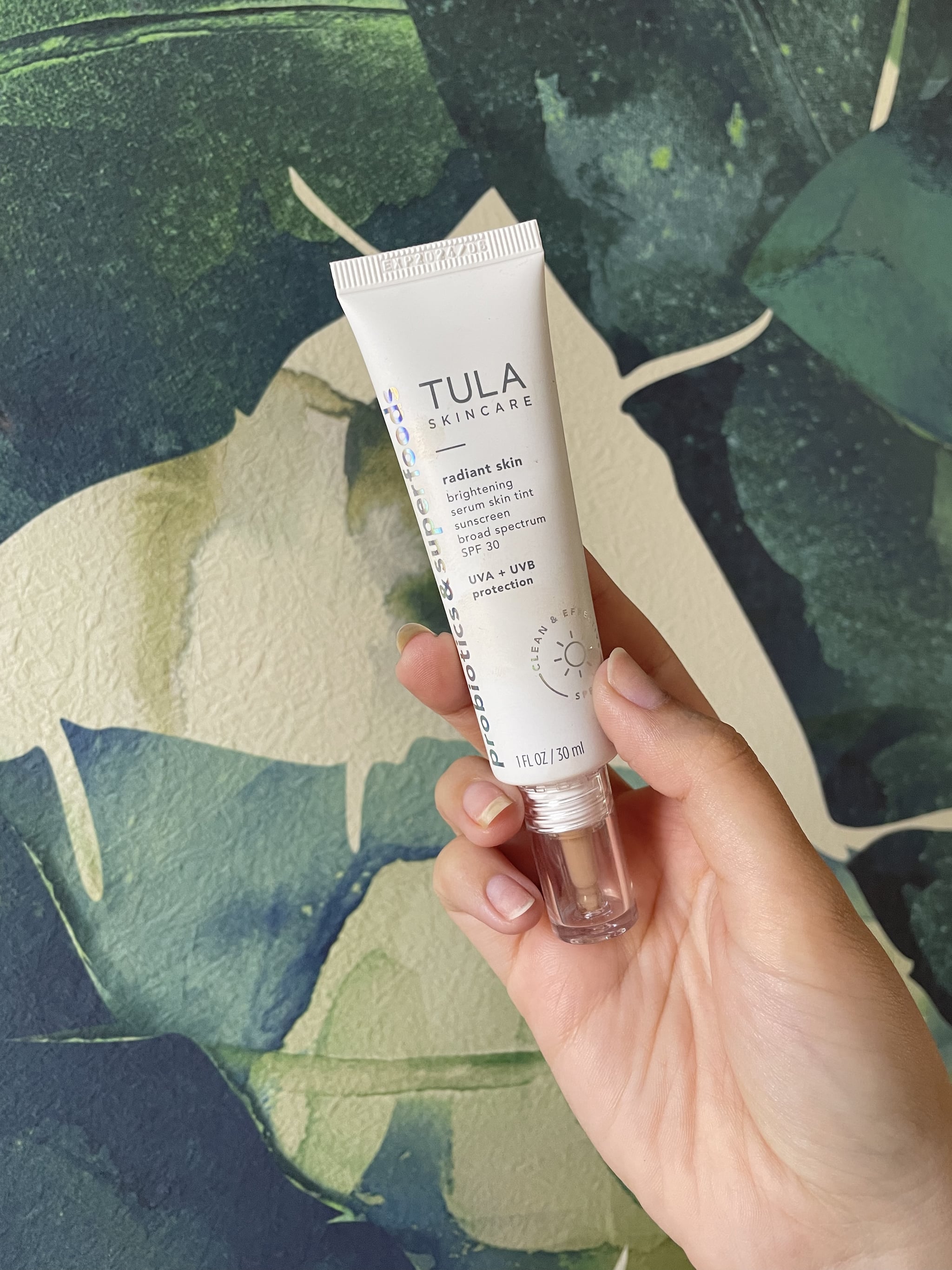 Tula launched the Radiant Skin Brightening Serum Skin Tint Sunscreen Broad Spectrum SPF 30.
The skin tint comes in 30 shades and offers sheer, buildable coverage.
The tinted serum helps to brighten your complexion and also has other benefits.
I prefer my complexion products to be lightweight, sheer coverage, and, ideally, something that's going to help improve my skin as I wear it. With my strong love for hybrid skin-care-makeup products, I knew I had to try the new Tula Radiant Skin Brightening Serum Skin Tint Sunscreen Broad Spectrum SPF 30 ($40). Tula is one of my favorite skin-care brands (I've used its cleanser for years), and it has a handful of no-makeup makeup products, like lip balms and primers, but this is the brand's first color complexion product.
The Radiant Skin Brightening Serum Skin Tint Sunscreen Broad Spectrum SPF 30 checks three boxes at once: it's a moisturizer, a sheer complexion product, and a sunscreen. It boasts a serum-light texture and has been clinically proven to help brighten and smooth your skin tone with each use. It's noncomedogenic, offers 12 hours of long wear, and is suitable for all skin types, including oily, combination, acne prone, sensitive, and dry. What's also impressive is the 30-option shade range that the skin tint comes in. Unlike some tinted moisturizers that only offer a handful of choices, this one accounts for a variety of skin tones and undertones.
As to be expected from Tula, the Radiant Skin Brightening Serum is packed with a variety of skin-loving ingredients. First, being a probiotic-driven brand, there's Tula's proprietary blend of six pre- and probiotic extracts. There's also a combination of rainbow seaweed and niacinamide that make up what the brand calls the "rainbow seabright elixir," which helps brighten skin and protect against blue light and pollution. Ceramides and hyaluronic acid in the formula are responsible for boosting your skin's hydration and plumpness, and collagen helps to target fine lines and wrinkles.
My Bare Skin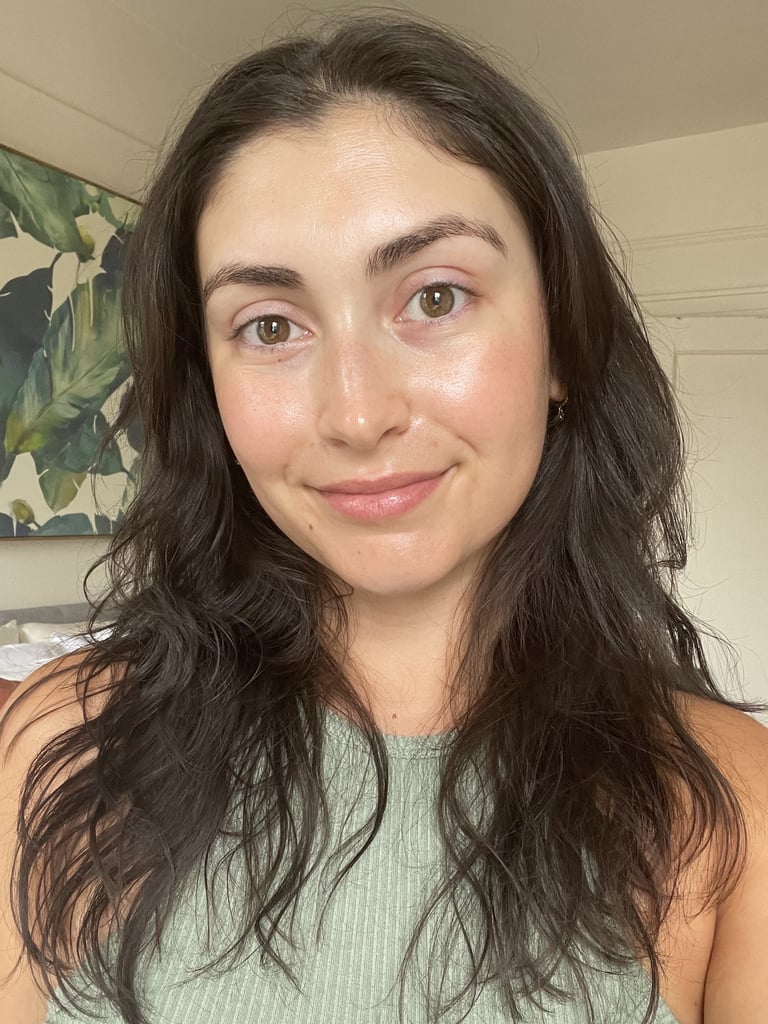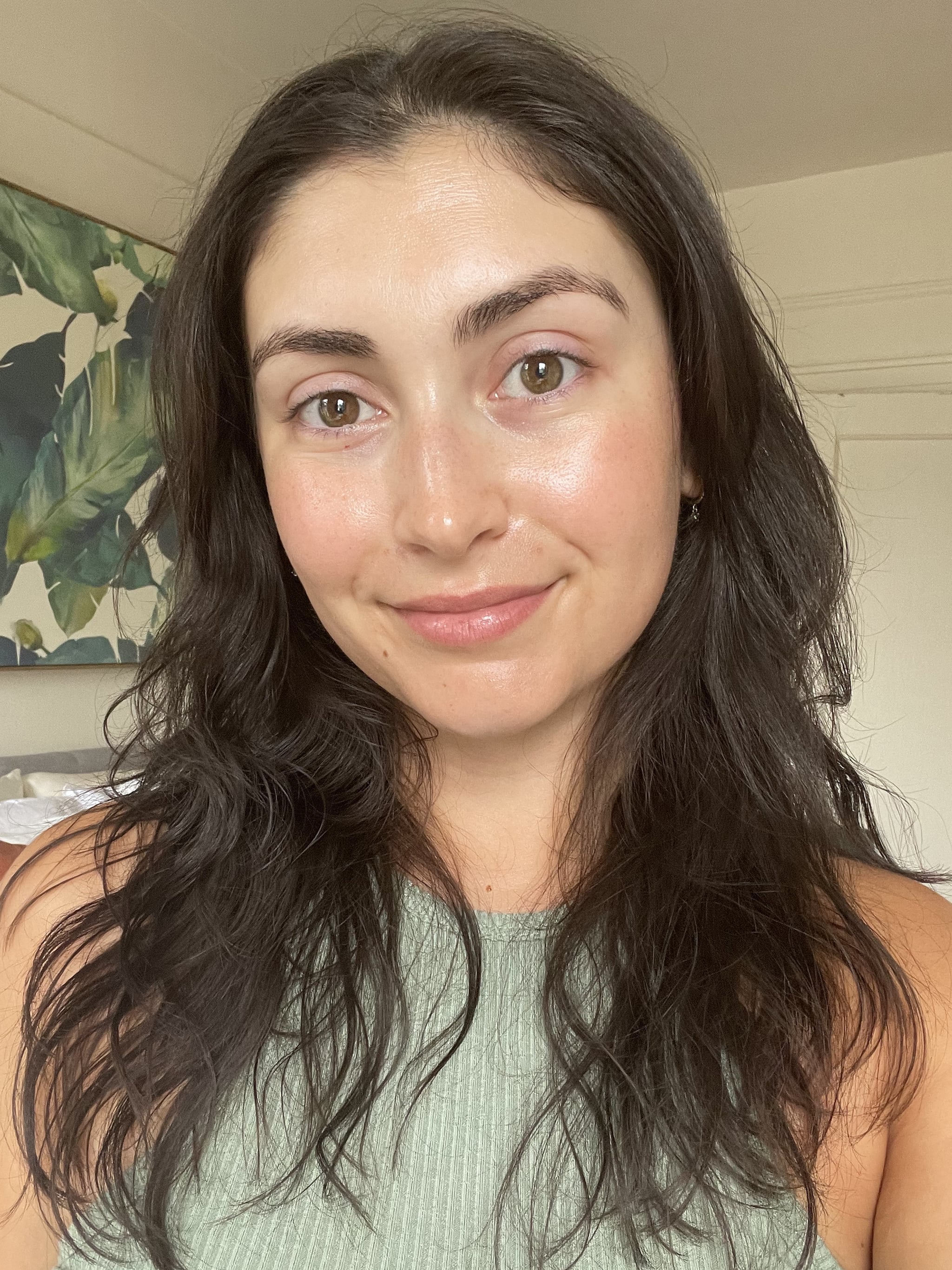 What first caught my attention when I tried the Tula Radiant Skin Brightening Serum Skin Tint for the first time was the creamy consistency. Despite feeling super lightweight and thin, it's pretty pigmented. I applied it first to the back of my hand and then dabbed it onto my cheeks, forehead, and chin before using my fingers to blend it.
I found the shade 09 to be my perfect match, and the color blended into my skin seamlessly. It gave me a healthy glow and helped even out my complexion from any redness or discoloration without looking like I had makeup on. I love that it has SPF 30 to give your skin an extra boost of sun protection. I still wear an SPF on my face under it, but it's not needed — that's just my personal preference.
For no-makeup days, the Tula skin tint alone is sufficient, but on this particular day, I was heading out to some meetings so I decided to do my full makeup routine on top of it. I applied a touch of concealer under my eyes, blush, bronzer, mascara, and brow gel to finish off the look, but I didn't need concealer anywhere else on my face — the skin tint provided enough coverage for me.
My Skin With the Tula Radiant Skin Brightening Serum Skin Tint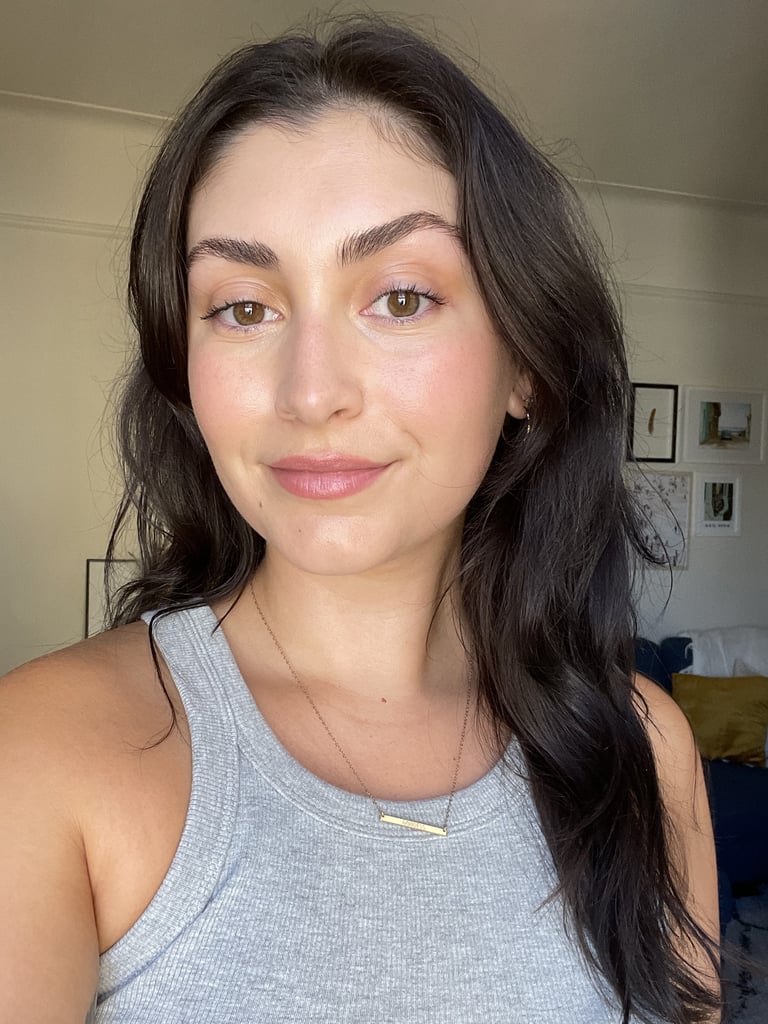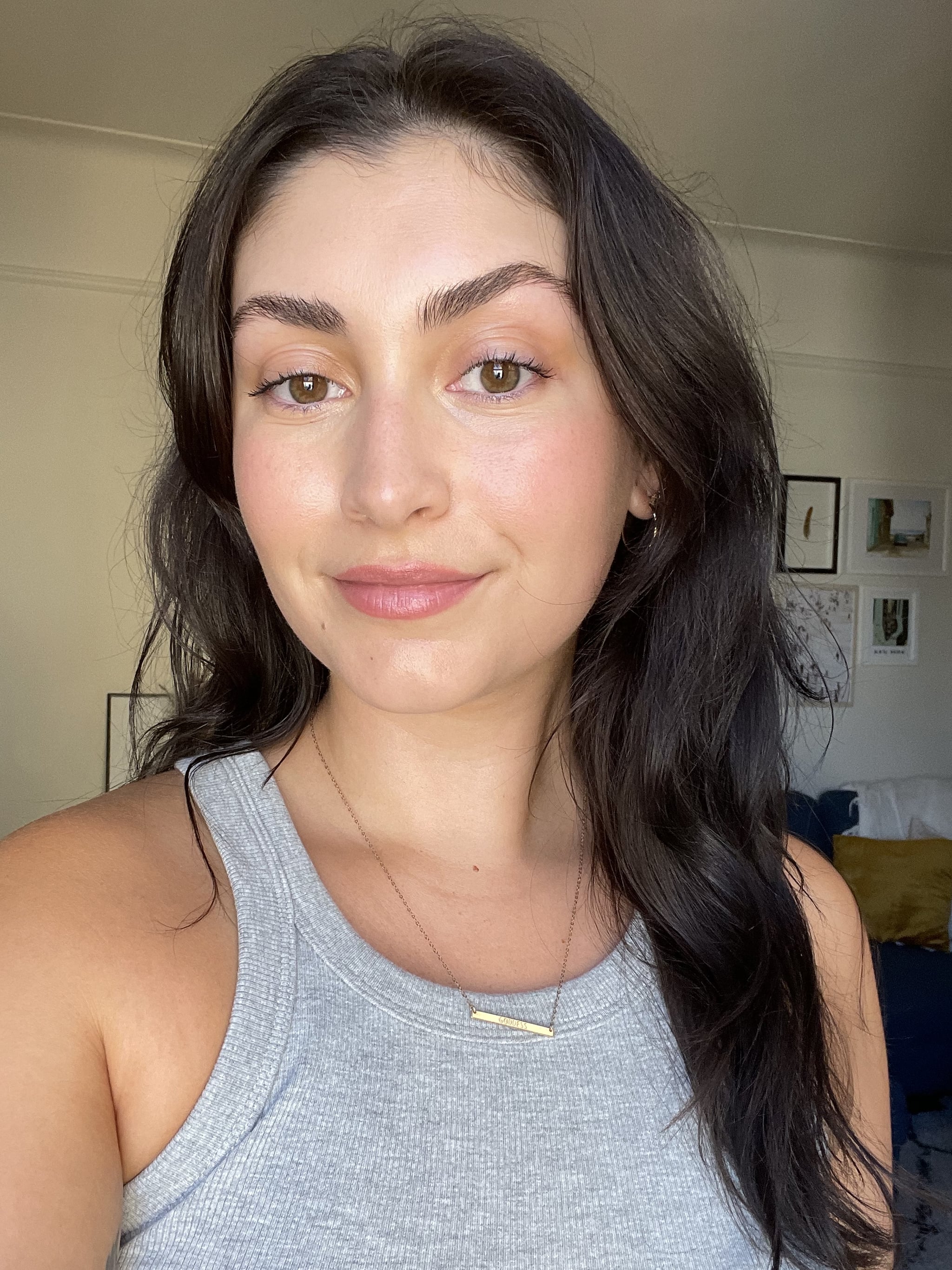 Even after wearing it for nine hours on a hot day in NYC, my skin looked smooth and even — I didn't experience any creasing, smudging, or transferring. I even got a handful of compliments from people saying my skin looked flawless and glowy. With that, I'll definitely be wearing this skin tint for the rest of summer and well into the fall.
Rating: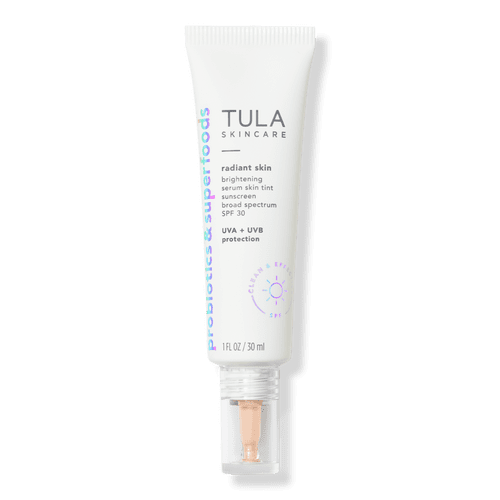 Source: Read Full Article