The Vegan Sunscreens You Need For The Summer
07/26/2021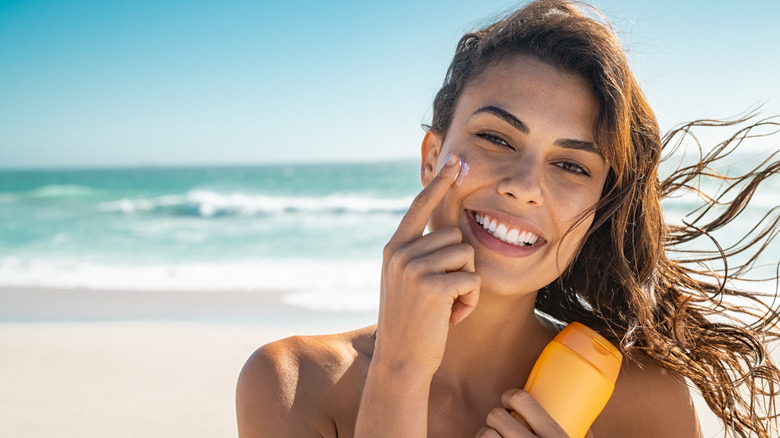 Whether you live near the beach or not, sunscreen should be worn by everyone, every day, according to the American Academy of Dermatology. That's because one in five Americans are expected to develop skin cancer, and slathering on some cream with SPF 30 or higher can go a long way in protecting your skin from harmful ultraviolet rays and preventing skin disease. However, what if you're vegan and try to avoid any and all items made from animal products or that are tested on animals? Don't worry. The following sunscreens have got you covered — literally.
While finding beauty and health care products that utilize 100% vegan-friendly formulas can be difficult, it's not impossible, and more companies are catering to those who live vegan lifestyles. Grab your bathing suit and lounge chair and get ready to soak up some sun. Here are a couple of vegan-friendly sun protection products that have earned numerous positive customer reviews and ratings online.
Supergoop! offers a reef-safe product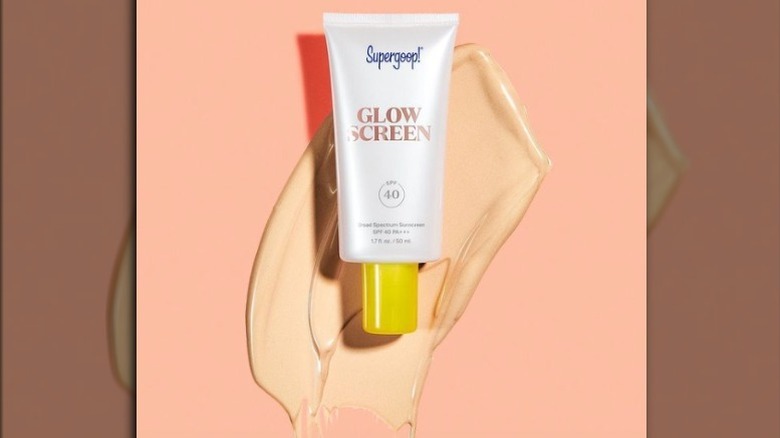 For those looking for a vegan-friendly sunscreen that won't leave you looking a bit orange, dull, or glittery, Supergoop! Glowscreen offers SPF 40 protection while hydrating your skin, according to Supergoop!'s Instagram. This reef-safe product contains hyaluronic acid, B5, and niacinamide to provide blue-light protection and leave you with a glowing shine. On Sephora's website, the lotion has earned a 4.0 overall rating from 933 customers (as of this writing) who mostly give it a thumbs up. 
"I love this stuff," one reviewer commented. "The first use, I did not like how glittery it looked. I looked like the tin man. But I noticed after about 45 minutes the metallic look went away. I love how it looks under my makeup. The price point is the only reason I am giving this 4 stars." How much does Glowscreen cost? It retails for approximately $36 for each 1.7-ounce tube, which means an all-body application can get expensive.
Jason Family Sunscreen offers solid protection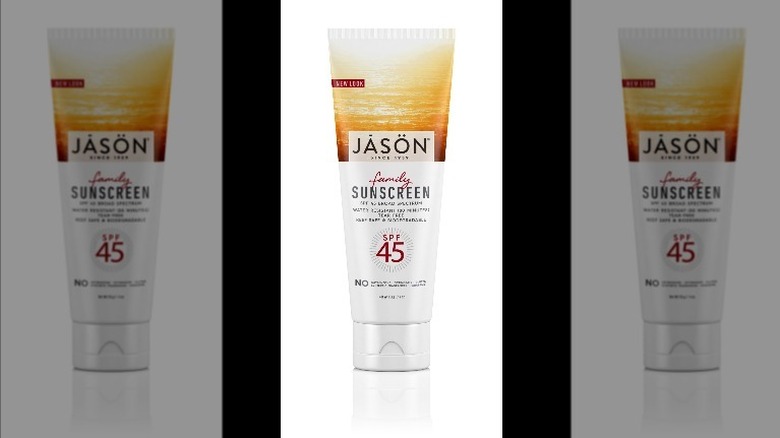 The Vegan Word recommends Jason Family Sunscreen, which boasts a high SPF of 45 for both UVA and UVB protection. Not only is it water-resistant, but it's also hypoallergenic. "If you're looking for vegan face SPF, this formula makes a good vegan facial sunscreen since it's for sensitive skin," the website claims. 
Although the product contains 10% octrocrylene, which is on the Environmental Working Group's list as an ingredient to avoid, its product listing on the Jason company website advertises that it is reef-safe and biodegradable, too. It contains certified organic ingredients and is safe for the entire family, including children.
Jason Family Sunscreen might be a little harder to find in stock, but its price is quite affordable compared to alternatives. Although it retails for around $12 for a 4-ounce tube, some retail sites such as Vitacost offer it for almost half that price.
HydroPeptide offers a product that 'behaves like a nice face moisturizer'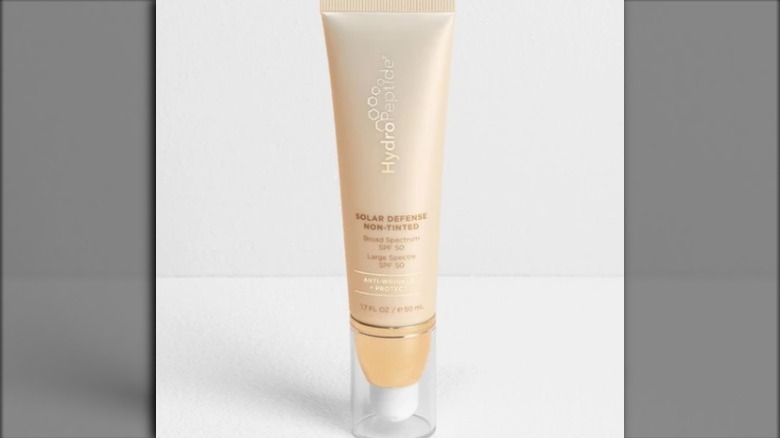 For those who want serious face protection from the sun, look no further than HydroPeptide Solar Defense's non-tinted SPF 50 sunscreen. According to Byrdie, the lotion is one of Dermstore's best-selling products, thanks in part to its formula that is also designed to prevent wrinkles. If you struggle with oily skin, good news. The HydroPeptide sunscreen reportedly only leaves behind a sheer matte finish that doesn't look or feel greasy. There's also no added fragrance to aggravate your sense of smell, and it relies on a blend of natural ingredients, including cucumber and acai extracts to protect against free radicals. Aloe vera and chamomile also help those with sensitive skin feel nourished.
Users can expect to be protected from harmful UV rays for up to two hours, according to HydroPeptide's website, and user reviews are also positive, with one user calling it "sunscreen that behaves like a nice face moisturizer." This one retails for $48 per 1.7-ounce tube.
Source: Read Full Article