Millie Bobby Brown's "Glazed-Doughnut" Nails Go Perfectly With Her Engagement Ring
04/12/2023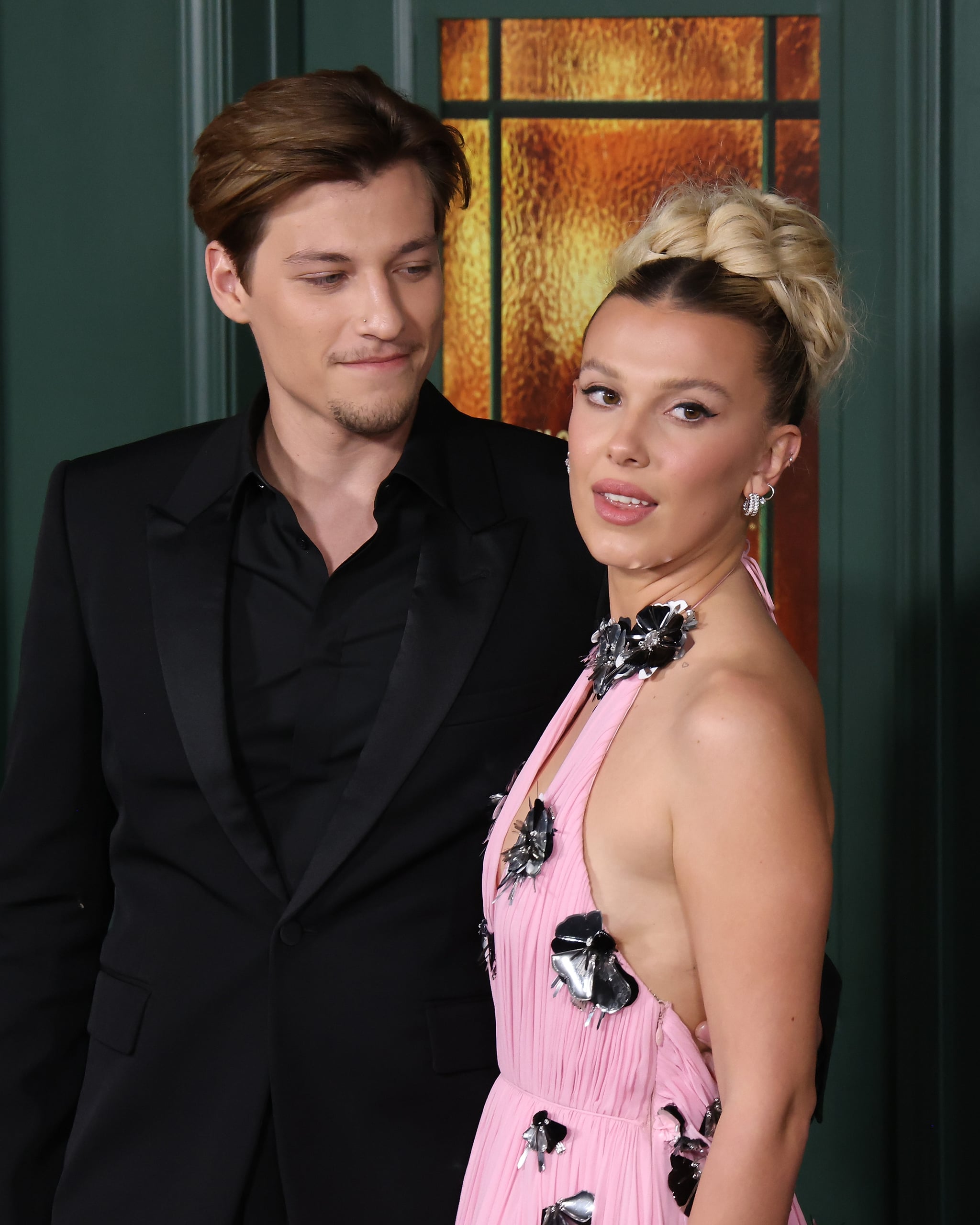 Image Source: Getty/Taylor Hill
Millie Bobby Brown is engaged to boyfriend of three years, Jacob Bongiovi. On April 11, the actor announced the news with a sweet Instagram post with the caption, "I've loved you three summers now, honey, I want 'em all." In the pictures, Brown and Bongiovi were by the ocean, and the actor wore her hair in a slicked-back bun. After spotting the massive rock on her ring finger, another piece of her look stood out to us: her "glazed-doughnut" nails.
Brown's engagement nails were filed into an almond shape and painted with a sheer-milky white polish color, then topped with a chrome powder and finished with a glossy top coat. She kept the manicure minimal, with no addition of nail art, for a sleek, shiny look.
Brown joins a long list of celebrities who have gotten engaged this year. Olivia Culpo, Kate Bosworth, and Lana Condor have all made plans to make it official, so there will be no shortage of celebrity bridal beauty inspiration to come. Brown is known to experiment with her hair, makeup looks, and nails regularly, so we can only guess what look she'll have in store at the wedding. Until then, join us in sending a huge congratulations to the happy couple.
Source: Read Full Article