Meghan Markle and Kate Middleton Wore Matching Side Buns at Trooping the Colour 2019
06/08/2019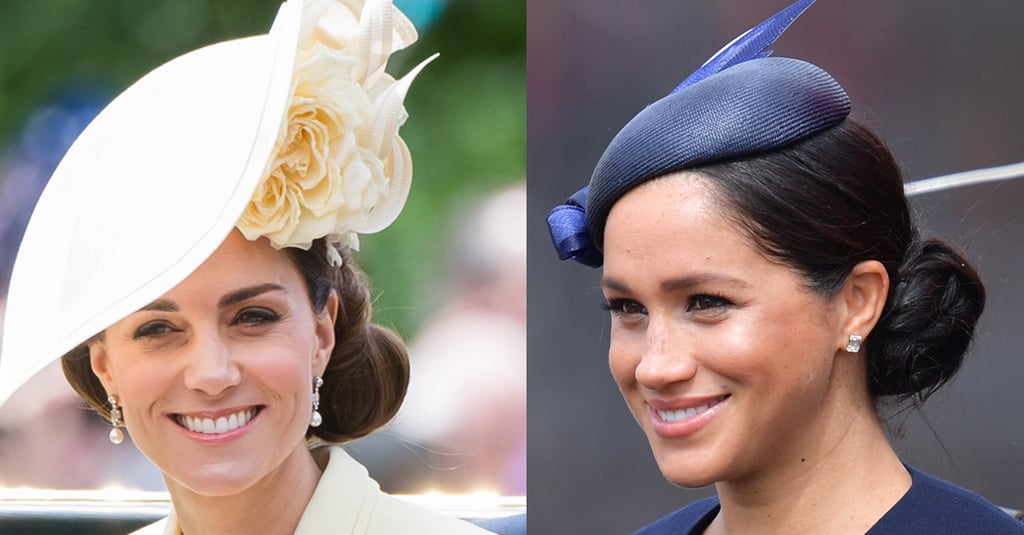 Meghan Markle and Kate Middleton Wore Matching Side Buns at Trooping the Colour 2019

Meghan Markle joined husband Prince Harry, Kate Middleton, and the Duchess of Cornwall in the carriage ride at the 2019 Trooping the Colour on Saturday, and aside from being totally surprised that Meghan was even in attendance (since she's currently on maternity leave after giving birth a month ago), we also couldn't help but noticed how the sisters-in-laws went for similar hairstyles, each wearing iterations of the low side bun.
The low chignon seems to be a royal style staple — Kate often wears one while on royal duties, particularly if it's a formal or special event. Lately, however, she's preferred a side chignon, and for this year's Trooping the Colour, she went for a side chignon of epic proportions. Look closely and you can see how the ends of her hair and wrapped and twisted and tucked into a voluminous updo that we can only imagine must require about a million bobby pins to keep secure.
It's no secret Meghan is also a big fan of the chignon and has tried every variation, including the side chignon. She wore a side chignon for Princes Charles's 70th birthday garden party, and she's tried it out again for her first (official) royal family appearance since giving birth.
Have they been sharing beauty secrets and possibly also sharing hairstylists? This isn't the first time it's had us wondering whether the duchess's get ready together. We also couldn't help but notice the resemblance at Prince Charles's 70th birthday back in November last year.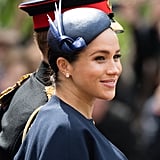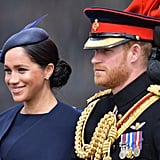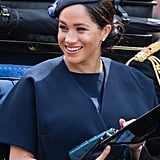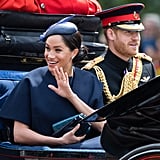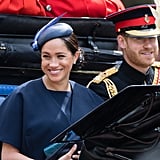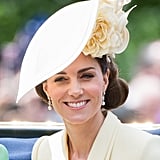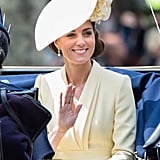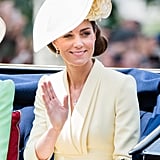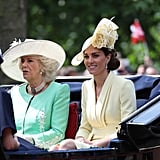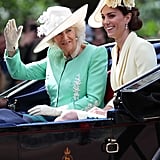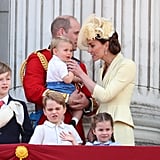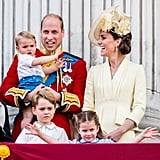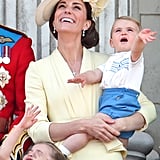 Source: Read Full Article