Kaley Cuoco Regrets Her "The Big Bang Theory" Pixie Cut: "What Was I Thinking?"
10/12/2022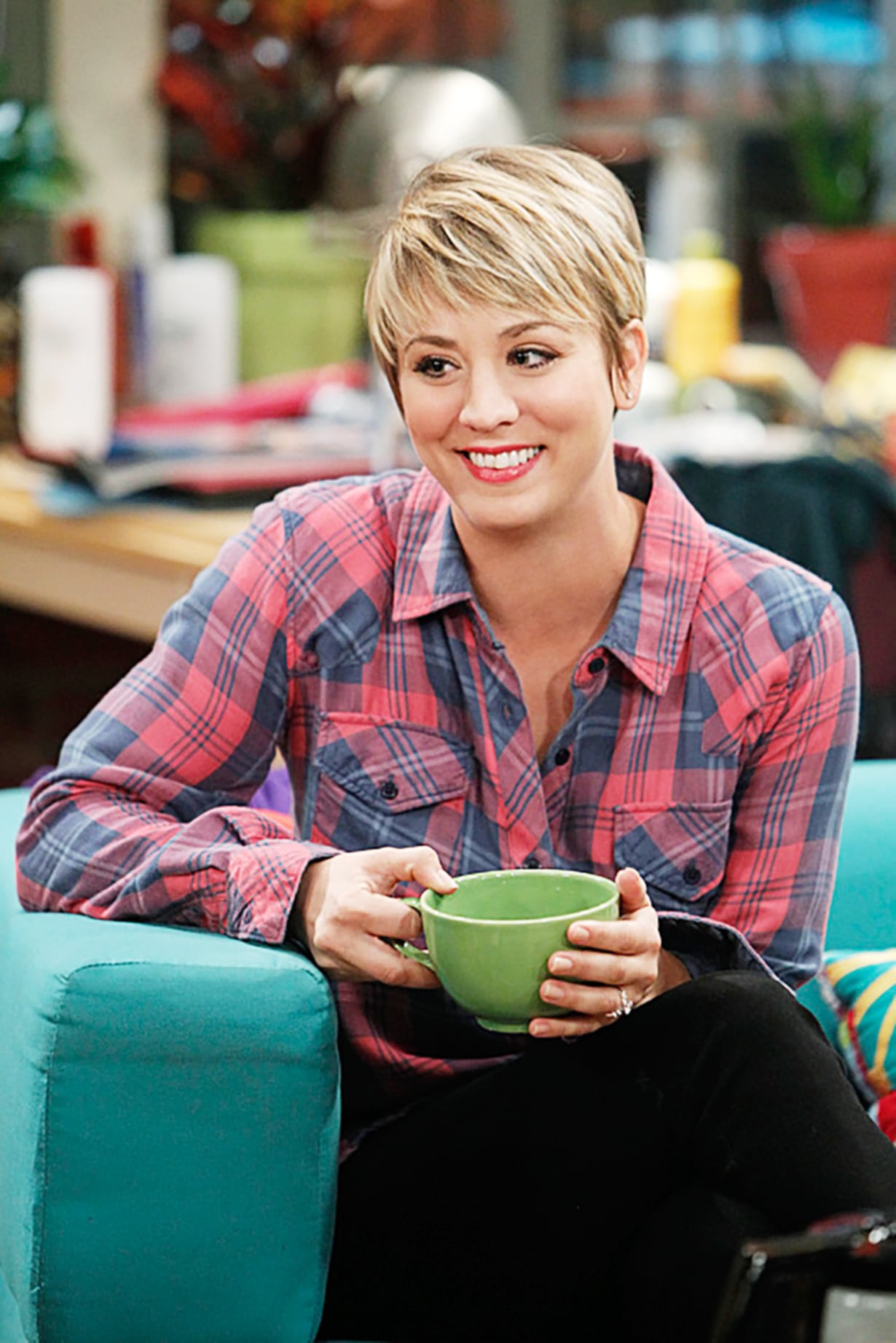 Of all the road bumps she faced while filming "The Big Bang Theory," Kaley Cuoco remembers one of them especially vividly. Cuoco's character, Penny, took many viewers by surprise when she traded her previously long blond hair for a short pixie cut back in season eight, and looking back, the actor says it was a choice she initially regretted. "I was like, this is the worst decision. What was I thinking?" she says in the book "The Big Bang Theory: The Definitive, Inside Story of the Epic Hit Series," which is out now.
Although there was a reason for the sudden change in style — namely an upcoming movie role that required Cuoco to have short hair — she says she was also motivated by the idea of a lower maintenance style. "I mean, I did do it for [the film 'Burning Bodhi'], which was my excuse to cut it. At that point we were heading into our eighth season and something needed to shake up. I was bored and sick of the hair, and what's funny is I thought by cutting my hair, I would spend less time in the hair and makeup chair, even though I loved the hair and makeup team," she says. However, in reality, the pixie cut was a lot harder to take care of than Cuoco originally anticipated.
"I thought I was cutting off all this time, because I hated going in and getting ready," she says. "That's why I was wearing my hair up so much in Season 6 and 7. So then I cut it and it ended up being more work because it wasn't easy to style." The show's cocreator and executive producer Chuck Lorre says he wasn't aware the pixie was coming prior to the season seven wrap party. "We didn't have a heads-up on the haircut," he says, pointing to how haircuts can drastically affect show ratings. "When you think back on it, it was startling. I wish we had been in the loop."
But despite all the drama the pixie caused, Cuoco admits "I had fun with it," and enjoyed the style anyway. "I'm sure it was being negatively talked about all over the place, but I didn't pay as much attention to what people were saying on social media then," she says, adding that dealing with haters is just part of her job. "Welcome to the business."
Source: Read Full Article