I Wore This Running Jacket In The Shower As A Sweat Test
05/15/2020
While running outside on a sunny, 70 degree day is an absolute dream, we can't control the weather and don't always have the luxury of perfect conditions. As a result, we need the absolute best running jacket to keep us protected from whatever Mother Nature might throw our way.
A solid running jacket should feel comfortable when you move and provide adequate breathability (i.e. it should allow some air to pass through so you don't get crazy sweaty and overheat). However, while allowing air flow to avoid feeling like your trapped in a sauna, it should also serve as windbreaker, and be either water proof or water resistant to keep you dry and warm. Plus, when looking for the best running jacket, you'll want to look for one that's a little loose around the shoulders so you can actually pump your arms. (A very important part of becoming a better runner, BTW.) Seems like a lot of different elements for one piece of clothing right? And, we haven't even mentioned the fact that you'll want to look stylish while trekking all around town.
Trying to find a good quality running jacket can be tricky. But, whether you are looking for something lightweight for cool spring mornings, something a little thicker for braving a winter run, or a chic jacket that doubles as a part of your non-running wardrobe, there is a running jacket for you. Below are 10 of the best running jackets on the market, that will keep you protected rain or shine, so that you can run outside all year round!
ASICS Lite-Show Winter Jacket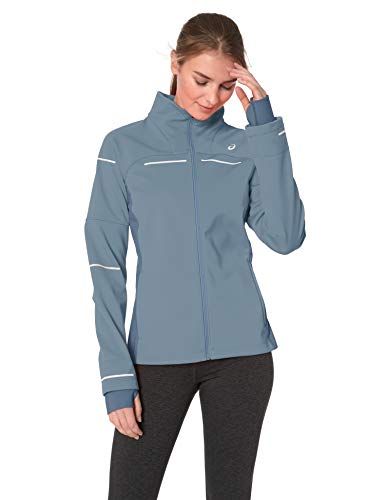 ASICS Lite-Show Winter JacketASICSamazon.com$125.00SHOP NOW
Designed with a slightly thicker shell to keep you warm, and strategically placed, reflective details to provide 360-visibility, this jacket is made for those of you who live for running at dawn or dusk.
Average review: 4.7/5
Rave review: "I'd been looking for a jacket for a year or more and was having no luck. But then I found this jacket. It's very well made, attractive and warm. If I could give it more stars, I would!"
Brooks LSD Pullover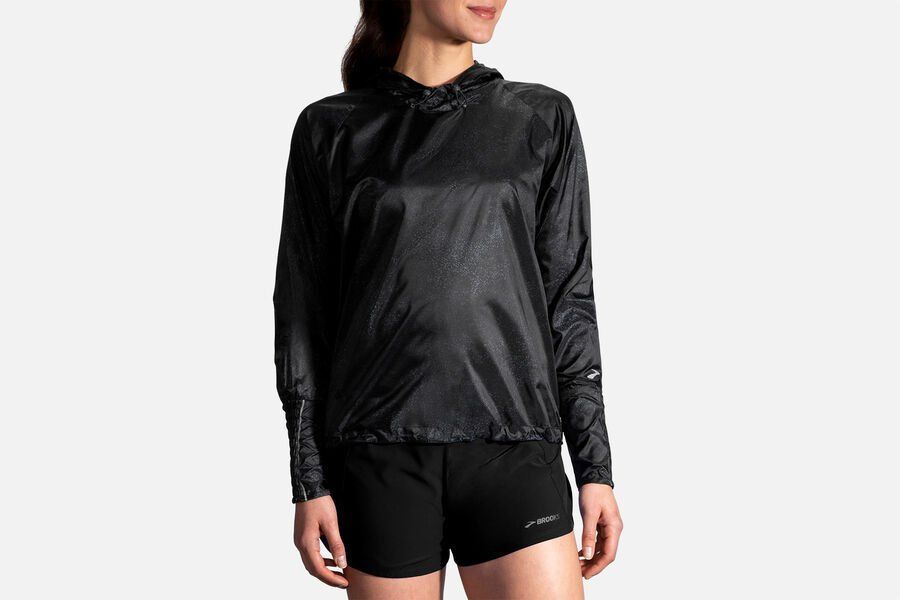 Brooks LSD PulloverBrooksbrooksrunning.com$42.50SHOP NOW
This ultra-light pullover will be your exercise go to for warm, yet windy days. Not only does the fabric provide wind, water, and UV protection, but this jacket also has a back vent and cinch controlled waist to allow for personalized breathability.
Average rating: 5/5
Rave review: "Amazing! This is my go to jacket when I need a light layer, but also need some protection from the wind!"
Ultimate Direction Ultra Jacket V2
Ultra Jacket V2Ultimate Directionamazon.comShop now
The Ultra Jacket from Ultimate Direction uses a high-strength nylon fabric and water proof zipper to protect you from 30,000mm water entry pressure. With built in FlipMitts to keep you hands warm, no amount rain will keep you from training.
Average review: 5/5
Rave review: "This jacket is the perfect weather insurance for inclement conditions on the trail. As a trail runner who values traveling 'light and fast,' it is important to me to have gear that performs well and packs down easily. UD Ultra V2 does just that. The feel of this jacket is comfortable next to skin, non-crinkly, not clammy, and 'not there' in terms of weight. The flip mitts are a nice option for hand coverage if needed and stow into the sleeve when not in use. Obsessed with this windbreaker! True to size. Colors are fantastic! I was on the fence about spending so much on it, but it's perfect, and I can't wait to wear it everywhere! Highly recommend."
Louis Garneau Cabriolet Jacket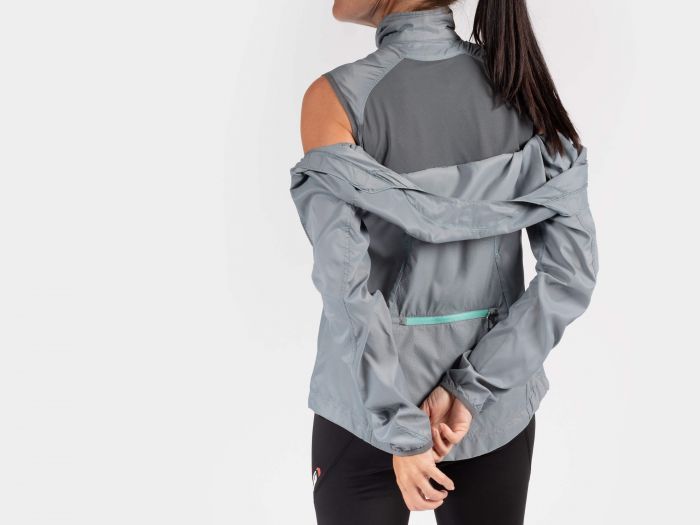 Louis Garneau Cabriolet JacketLouis Garneaugarneau.com$59.99SHOP NOW
While layering for a cold weather run is important, it is easy to over-layer and, as a result, overheat. The Cabriolet jacket from Louis Garneau helps us avoid this problem by creating a comfortable, wind-breaking jacket with remove-able sleeves. Featuring a small pocket on the back to hold the sleeves once removed, this jacket is perfect for de-layering with ease.
Average rating: 4/5
Rave review: "Great lightweight jacket. Easy to remove arms to make it a vest. Very comfortable for running with handy pockets."
---
Nike Windrunner Track Jacket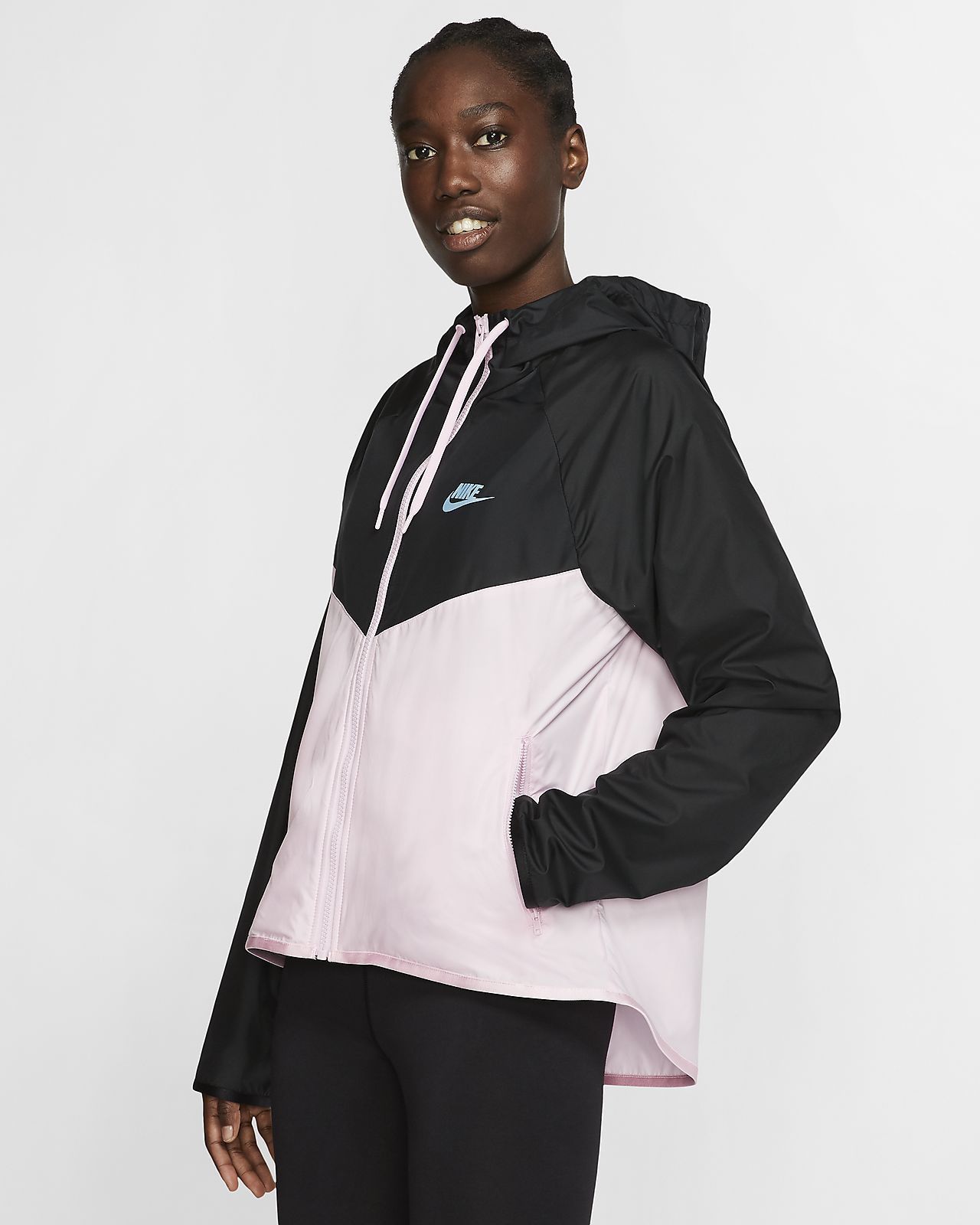 Nike Sportswear WindrunnerNikenike.com$55.97SHOP NOW
In classic Nike fashion, this running jacket is wind and water resistant while being totally stylish. Plus, it comes in 7 different color ways and sixes XS to 3X.
Average review: 5/5
Rave review: "I just purchased this jacket this week and already in love with it. The style is a loose fit but perfect on my petite frame (I got XS). Good for running outside or outdoor workouts. Good windbreaker that wicks away moisture while keeping you warm."

Columbia Switchback III Adjustable Waterproof Rain Jacket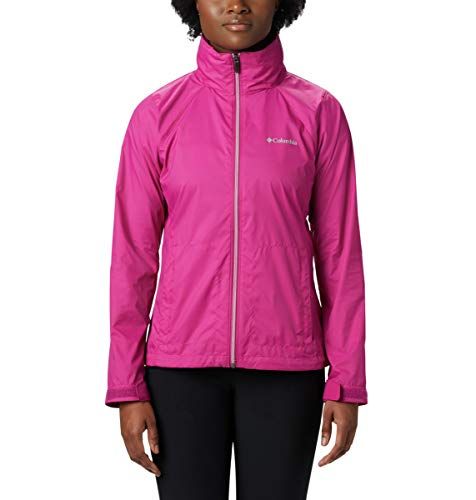 Columbia Switchback III Adjustable Waterproof Rain JacketColumbiaamazon.com$60.00$39.99 (33% off)SHOP NOW
Whether it is already raining, or it is just a damp, unpredictable day, a light-weight rain jacket is what you need to stay dry and relatively mud-free during your next trail run. This jacket from Columbia will do just that, and can be easily stowed into a small pocket if the sun decides to shine.
Average review: 4.4/5
Rave review: "Beautiful color, fits great and very flattering. It also did a pretty good job of keeping me dry during a rainstorm. Haven't had it long enough to say how durable it is, but so far it's been good. I love the zippered pockets and hood. It fits true to size. It's also lightweight too, so good for warmer weather."
Under Armour Outrun The Storm Jacket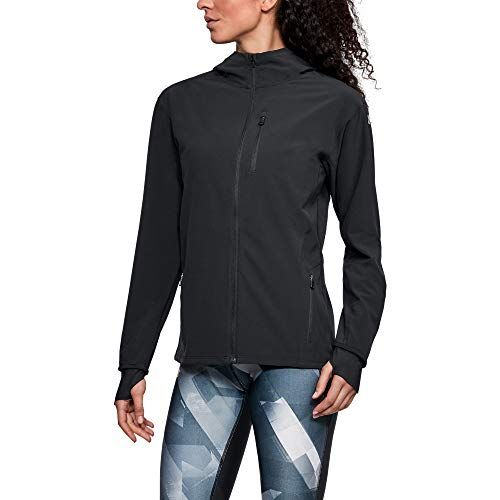 Under Armour Outrun The Storm JacketUnder Armouramazon.com$90.00$66.99 (26% off)SHOP NOW
As if being water proof wasn't enough, this jacket from Under Armour repels water while remaining extremely lightweight and breathable. With reflective detailing to add low-light visibility, try this jacket next time you decide to risk a run during a summer storm.
Average review: 4.8/5
Rave review: "Wow! what a great jacket. I love everything about it. From the very nice look to the practicality for the rain (when it comes) I got a medium and it fit perfectly."

Eddie Bauer Cloud Cap Lightweight Rain Jacket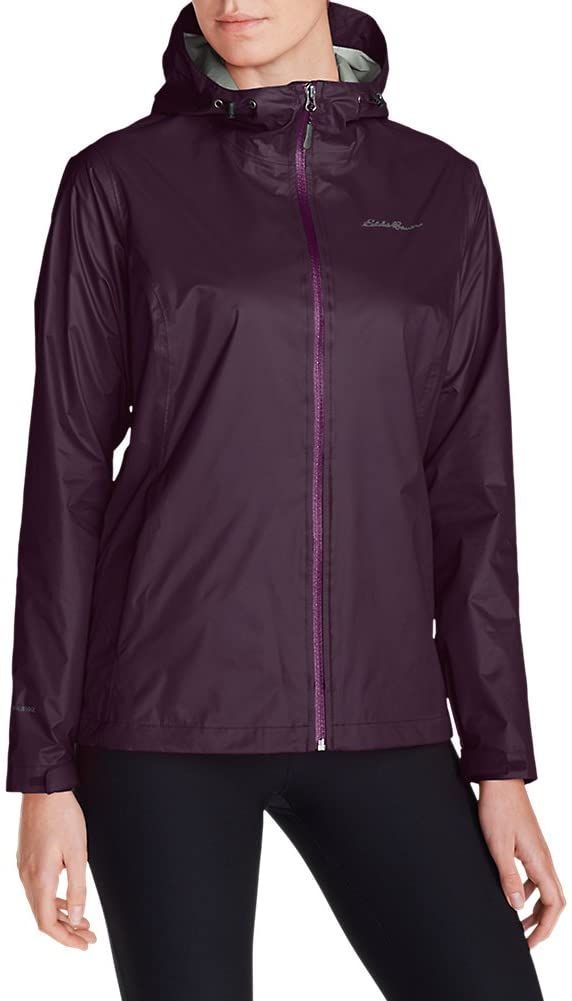 Eddie Bauer Cloud Cap Rain JacketEddie Baueramazon.com$59.40SHOP NOW
If you have over active sweat glands (no shame), rain jackets can cause extra sweaty, extra uncomfortable runs. To avoid this terrible feeling, opt for a jacket with pit zips! They provide air flow and breathability in all the right places, without sacrificing dryness.
Average review: 4.2/5
Rave review: "Very satisfied with this rain jacket. Love the color (lemon drop) and fit (XL). I did go up a size to be sure that a fleece or warmer clothing could be worn with this jacket, but might not have needed to. It doesn't seem to stick to my arms when it is rainy and humid/hot so that is a big plus. The hood is easy to adjust and the fit is perfect to stay dry. The fact that it is packable is the best for traveling and hiking."

The North Face Venture 2 Jacket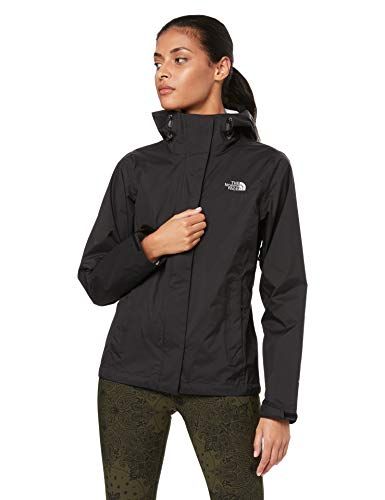 The North Face Venture 2 JacketThe North Faceamazon.com$99.00$81.95 (17% off)SHOP NOW
Designed with a slightly thicker, relaxed fit to make room for extra layers, this water repellent jacket from The North Face is the perfect option for running on cooler, damp days.
Average review: 4.5/5
Rave review: "Love this jacket. Ordered and wore this for a trip that was calling for rain. Kept me very dry. It was very lightweight and comfortable. Some reviews said the jacket was very noisy, this didn't bother me. I'm just shy of 5'10 and plus-size, so I was worried about purchasing online. Not only did this fit me perfectly, I loved the length and the large inside pockets. Usually hoods tend to leave my hairline exposed. This one did not, it was great. My only complaint is that there is no lining in the sleeves. When it's warm and wet out, the sleeves tend to be a bit sticky. Otherwise, I love it."
Outdoor Voices Track Jacket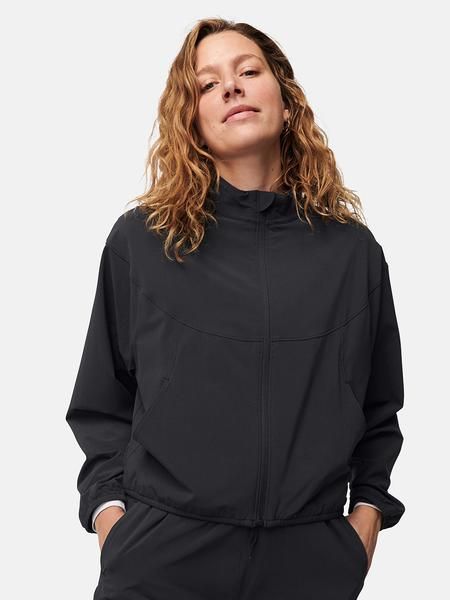 The OV Track JacketOutdoor Voicesoutdoorvoices.com$115.00SHOP NOW
This jacket from Outdoor Voices is a great light weight, stylish option for breezy spring days. The cropped fit allows for un-obstructed move-ability, while the large opening in the back provides proper ventilation.
Average review: 5/5
Rave review: "This jack has super light weight with fabric that breathes. I've worn this during a long run and didn't feel weighed down after sweating. I have some pretty long arms and the sleeves are perfect, especially during movement. I hope this is made in more colors!"
Source: Read Full Article