Everything You Need to Know About Stick and Poke Tattooing, According to a Pro
09/25/2020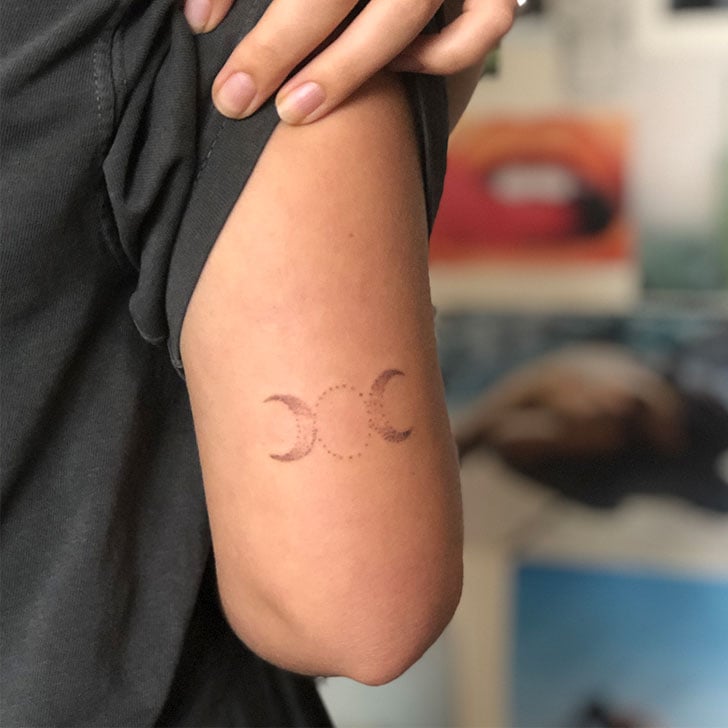 Everything You Need to Know About Stick and Poke Tattooing, According to a Pro

Fine line tattoos have been a major trend over the past two years, Instagram is awash with them, and everyone seems to either have one or want one, myself included. Only when I decided to get mine, I decided to do it a little differently than your traditional machine tattoo. I opted for a stick and poke.
This tattoo technique is exactly what it sounds like: it involves ink, a single needle, and a skilled tattooist using a dotting motion to press the ink into your skin. To be honest, it sounds kinda savage, but it's a process that's basically been around since the dawn of time, and it's pretty rare to find a tattooist who actually prefers and exclusively practices the technique.
Luckily for me, I found Sydney's own Hello Hunter Tattoo (just wait, you'll be obsessed with his work), who agreed to tattoo my first stick and poke and tell me everything there is to know about this cool style of tattooing. Learn all about it ahead.
Source: Read Full Article