"Botox Buns" Are Here to Give You a Lifted Look in Minutes
04/04/2022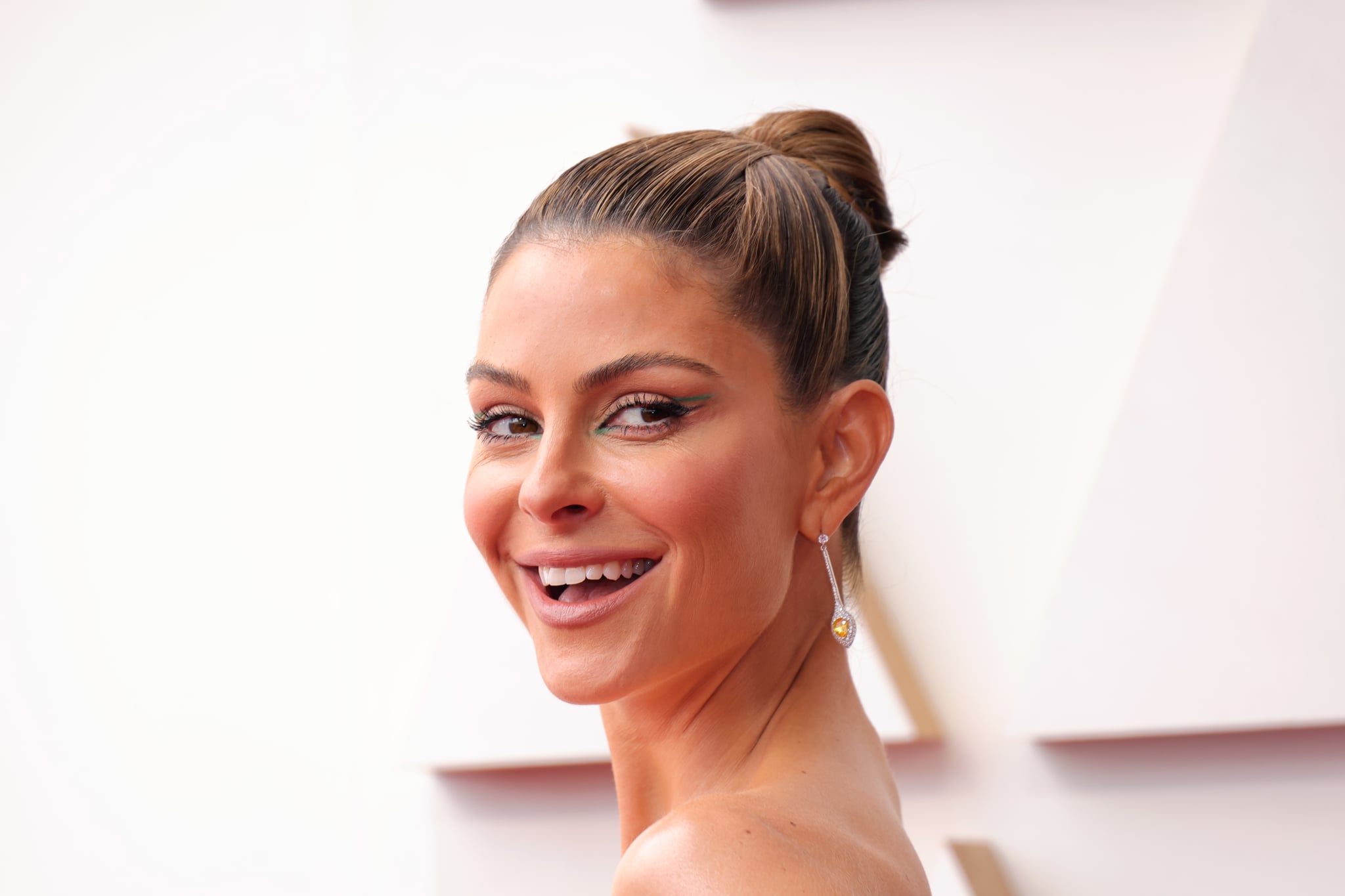 Image Source: Getty/Momodu Mansaray
The "Botox bun" is the latest bun hairstyle trending for spring.
The style features a tight bun positioned at the top of the head.
We asked a professional hairstylist how to get the look.
There are multiple reasons to try a bun hairstyle: they are versatile, stylish, and look good on everyone. It's an easy way to get your hair out of your face, it works for pretty much any occasion, and you can style one any way you want, whether that's slicked-back, messy and undone, or something in between. Still, for as laidback of a style it is, there's one iteration of the look that can also instantly lift your face when done right: the "Botox bun."
Seen on stars like Maria Menunos, Julia Fox, and Bella Hadid, Botox buns are fairly straightforward. "It involves sweeping all the hair up into an extremely tight bun that sits on the crown of your head," says Tom Smith, celebrity hairstylist and international creative director of Evo Hair. Similar to the colloquial "ponytail facelift," Botox buns give the face a "snatched" appearance because of how tightly pulled back the hair is.
While this is a style that Smith says should not be worn everyday (more on that later), Botox buns are particularly useful if you take photos frequently. "They're great if you're likely to be photographed from all angles as they help to lift the face," Smith says. "They look best with stronger jewelry or makeup as the minimal sleek hair allows the eye to focus on other areas."
If you're curious try out the look for yourself, Smith broke down how to create your own Botox bun ahead.
How to Do a "Botox Bun"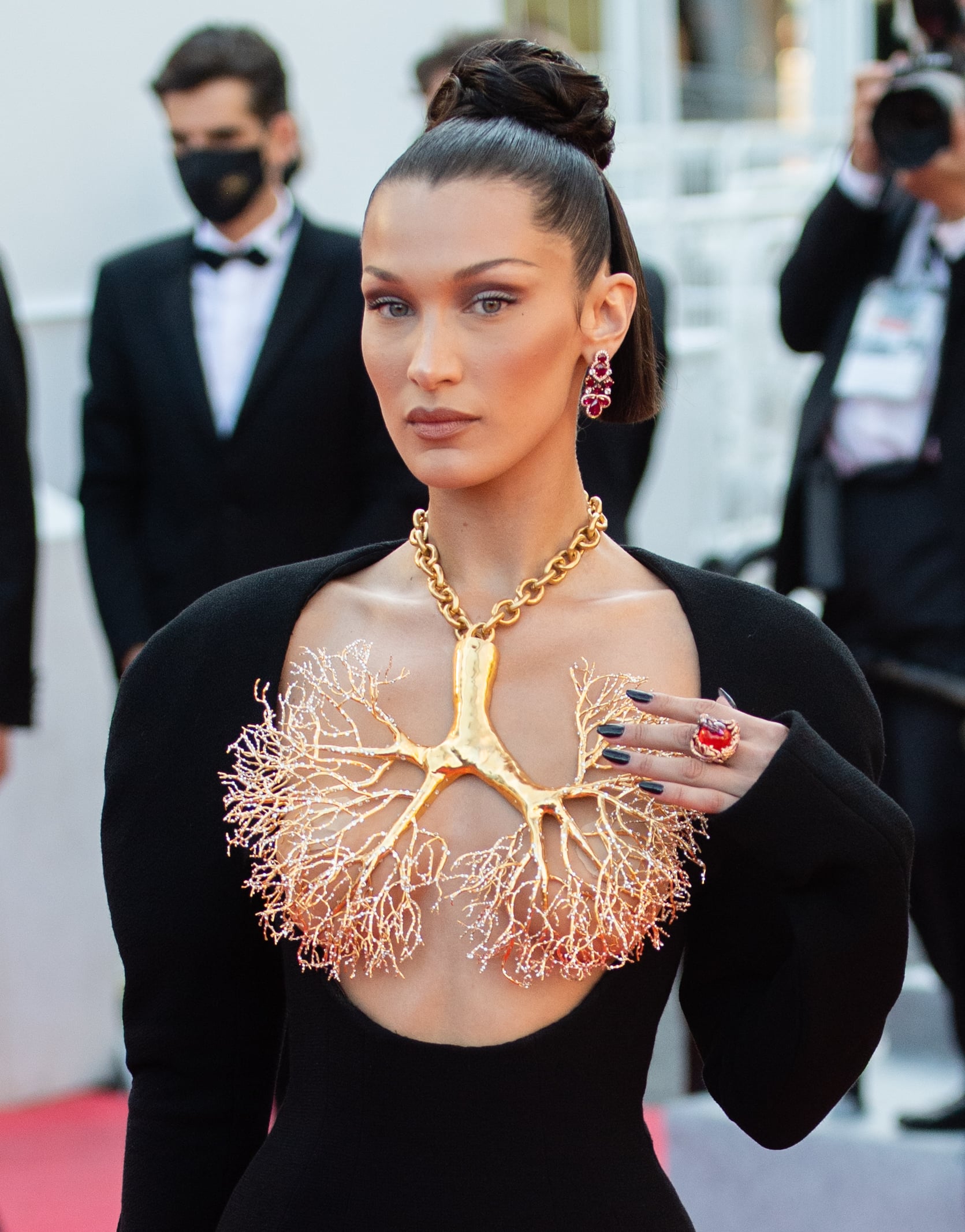 Image Source: Getty/Momodu Mansaray
To get the look, Smith says that continuity is key. "The hair must be combed back and up tightly in a line that is a continuation of your cheekbones," Smith says. For this style, Smith says to use a strong hold styling gel like Evo Gangsta Grip Binding Resin ($32) to comb all your hair up and back, and to secure it with a tight hair elastic at your crown. Then, use a toothbrush or a teasing brush and more gel to slick down any flyaways around your hairline.
If you're going to a professional hairstylist, Smith has a few additional pointers. "For the sharpest, tightest Botox bun possible, I recommend hairstylists first create a ponytail with just the back half of the hair (a section from ear to ear that passes over the crown) and soaking the hair with a working hairspray like Evo Builder's Paradise ($32)," Smith says.
Once that step is complete, Smith says to wrap an elastic around the base of the ponytail, positioned over the crown a few times for maximum security. Then join the front part of the hair with more hairspray to that same point using more elastics. This trick not only lifts the face, but it also creates a very interesting "overlapping" detail that adds some dimension to the bun — a trick Smith says is very common at fashion week or on red carpets.
Potential Downsides to "Botox Buns"
Though Botox buns are a fun hairstyle to give you the ultimate snatched look, the style is not for everyday wear. "This certainly is a style that would have a negative effect on the hair when done too frequently, as it is very tight," Smith says. "If someone is not used to wearing this style, then it could cause a headache if worn for a long period of time."
Of particular importance when it comes to Botox buns is the takedown process. "It's super important to be gentle and careful when removing the style as this is often when most damage is done," Smith says. Be careful to never pull on the elastic but gently snip it with tiny scissors, taking care not to cut your hair. When washing your hair after doing this style, Smith says not to roughly brush out the hairspray or product. "To remove the styling products, soak your hair in the shower, apply conditioner generously, and massage to soften the product in your hair. Then, rinse, shampoo, and condition as normal."
It might not be an everyday style, but this look is perfect for special occasions — or any time you've got a good photo op.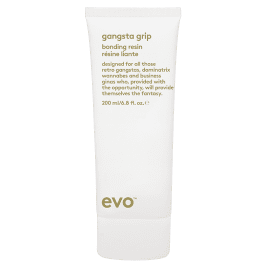 Source: Read Full Article