Behind Joey King's Beauty Transformation For Hulu's "The Princess"
07/07/2022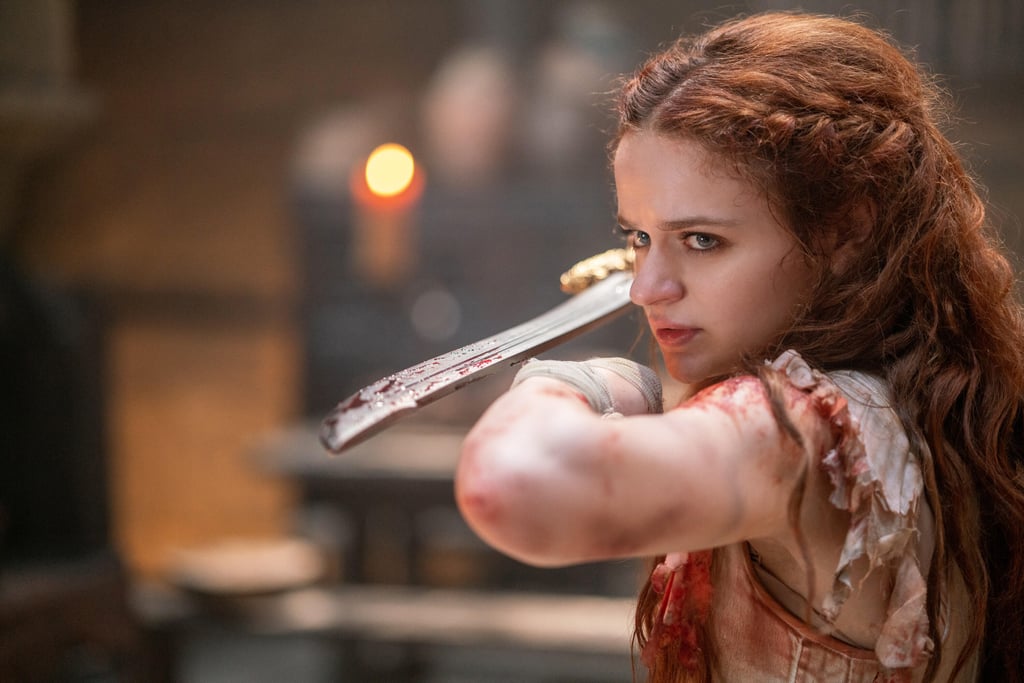 Behind Joey King's Beauty Transformation For Hulu's "The Princess"

Joey King is no stranger to a dramatic character transformations. You may remember her portrayal of real-life convicted murderer Gypsy Rose Blanchard for Hulu's series "The Act," for which she shaved her head, but her latest role in the Hulu action-thriller "The Princess" required quite the opposite — her hair was elongated by 30 inches and dyed a fiery red.
The film, which was released on the streaming service on July 1, is set in medieval times — with a twist. King and the rest of the cast are placed in a fantasy world that in some ways resembles the medieval era, but it also incorporates Vietnamese culture and a dark, futuristic aesthetic.
Lynda Armstrong, the hair and makeup designer for "The Princess," says that while she worked alongside director Le-Van Kiet to bring this vision to life, she was given a lot of free rein. "We talked very much at the very beginning about her being a redhead," Armstrong tells POPSUGAR. "And Joey was an executive producer on it as well, so she had quite a lot of say in it."
Given how far back the medieval period dates, Armstrong says that historical research was no easy feat. In the end, she relied heavily on artifacts such as paintings, manuscripts, sculptures, and even tapestries and biblical works.
Prosthetics and painted-on wounds were also huge parts of the hair and makeup team's work. The majority of the film follows King's character (who isn't named beyond "The Princess") as she fights her way out of an arranged marriage to a man who plans to overthrow her family's kingdom. The result is a barrage of cuts and bruises, which required not only artistic skill to create but also, for continuity's sake, extreme attention to detail.
Ahead, Armstrong shares more behind-the-scenes details about the hair and makeup in "The Princess," including her go-to foundation hack and how long it took to get King into character every day — fake injuries and all.
Source: Read Full Article